Poes Garden as Jayalalithaa memorial: Tamil Nadu govt move faces legal hurdles
S Murari
| Updated on: 18 August 2017, 17:50 IST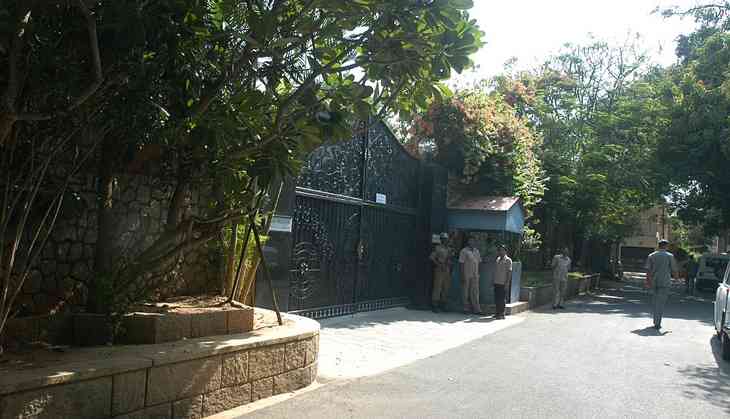 (HK Rajashekar/The India Today Group/Getty Images)
The Tamil Nadu government's decision to convert late Chief Minister J Jayalalithaa's Poes Garden residence into a memorial faces legal hurdles.
Her legal heirs – Jayalalithaa's late brother Jayaraman's daughter Deepa and son Deepak – have staked claim to the house, named 'Vedha Nilayam', on the grounds that it is ancestral property built by her mother Sandhya in the 1970s and bequeathed to her.
As such, it cannot be turned into a memorial without the consent of her legal heirs as she has not left any will, according to Deepa, who heads a faction of the AIADMK. Deepak, who is close to controversial AIADMK deputy general secretary TTV Dinakaran, has not yet reacted to this.
On the other hand, the state's Law Minister CV Shanmugha said it was the wish of the AIADMK cadres that Jaya's house be turned into a memorial. He said the legal heirs will be compensated.
The other hurdle
However, this is not the only hurdle that stands in the way of the proposed memorial.
The Bengaluru trial court that sentenced Jayalalithaa and her aide VK Sasikala in a disproportionate assets case had declared additions made to the house as annexes during her first term as CM (1991-96) as part of the assets in question. It ordered for the property to be confiscated to recover the Rs 100 crore fine imposed upon her conviction in the case.
The AIADMK government has not acted on this so far, despite the trial court's verdict being upheld by the Supreme Court. The SC had said the three-year prison sentence against Jayalalithaa would abate as she had died before the final verdict.
Recently, the police took control of the posh residence, and cleared it of private security men handpicked from Mannargudi by Sasikala during her stay there. They, however, allowed gardeners and other domestic staff to stay on, subject to security restrictions.
Dinakaran meets Sasikala
Meanwhile, Dinakaran met his aunt Sasikala in the Parapahanara jail in Bengaluru, ostensibly to greet her on her birthday.
The meeting comes in the backdrop of the the decision of the Edappadi Palaniswami government to order a judicial inquiry into the death of the leader.
As Sasikala looked after Jaya during her hospitalisation, the inquiry implies there is more to the death than what meets the eye. Dinakaran, however, has welcomed both the moves.
More importantly, the two are said to have discussed the steps to be taken once the Palaniswami and O Panneerselvam factions merge.