PM Modi in Barmer tomorrow; an act of adding political fuel?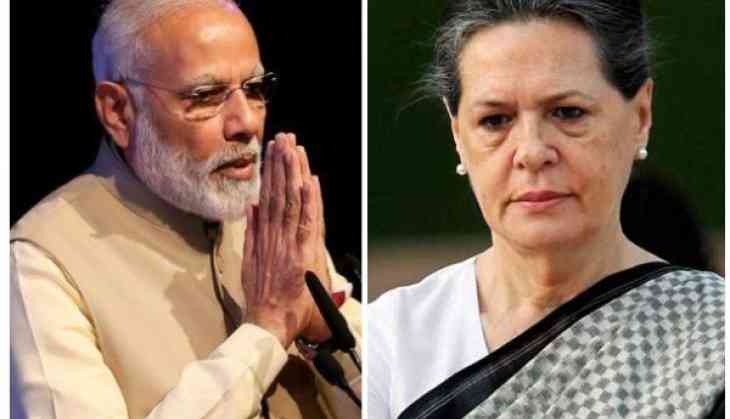 Sonia Gandhi laid foundation stone, PM Modi to commence the work
Even before commencing operations, the Barmer refinery in Rajasthan has earned a distinction of sorts. The proposed Rs 43,129 crore project will now have two foundation stones — the first was laid by Congress leader Sonia Gandhi on September 22, 2013, and the second, slated to be laid by Prime Minister Narendra Modi on Tuesday, January 16.
PM Modi will on Tuesday launch what is being described as "work commencement" for one of the country's most modern refineries in Rajasthan's Barmer district -- almost five years after Sonia Gandhi, then the Congress president had laid its foundation stone. It's is now for the second time when a big event will be held for the same project. Modi is also scheduled to address a public gathering during the programme.
The function will be held at 12:30 pm in Pachpadra town, which is about 450 km from state capital Jaipur, where the refinery is to come up. The Rs 7 billion project, when completed in the estimated time of four years, will provide direct and indirect employment to 10,000 persons.
The 9 MMTPA (million metric tonnes per annum) refinery, a joint venture between Hindustan Petroleum Corporation Limited (HPCL) and the Rajasthan government, is the state's first. Its products will conform to BS-VI emission norms.
The Barmer refinery has been the subject of a political slugfest between the Congress and Rajasthan's ruling BJP. Former Rajasthan Chief Minister Ashok Gehlot recently wrote to the Prime Minister questioning why the refinery's foundation stone was being laid again when this was done way back in 2013.
Soon after this, the invitation cards distributed for the event used the expression "Work Commencement Function" instead of the "foundation stone laying function". Gehlot was quick to latch onto this, describing it as a face-saving move by the Vasundhara Raje government in the State.
As per the schedule, the refinery is slated to be completed by 2022-23 and would be producing the highest grade BS-VI fuel. It would utilize crude oil from not just the nearby Barmer fields, but also from other parts of the country and even abroad transported via pipelines.
(With Agency Inputs)