People can die for any reason. Don't blame note ban: BJP's Keshav Maurya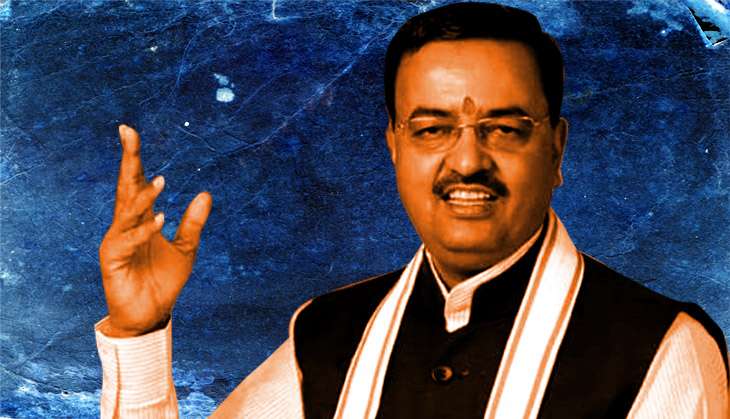 Keshav Maurya defends demonetisation
Even as reports pour in of people dying because of shortage of cash, of angry queues and empty markets, the BJP continues to live in denial of the people's anguish.
The party's Uttar Pradesh unit president Keshav Prasad Maurya refused to admit that people have died as a result of the Narendra Modi's government's demonetisation policy. Instead he says that "those who died of heart attacks may have been suffering from heart disease, one can't blame demonetisation".
On being asked if the BJP plans to help people who died, he said "there is no such precedent in the party".
Maurya is a busy man these days given the upcoming Assembly elections in Uttar Pradesh.
The ongoing 'Parivartan Yatras' in four different parts of the state are keeping him occupied. The themes of surgical strikes against Pakistan and demonetisation are dominating his speeches on every stage.
Addressing a rally in Azamgarh, Maurya courted controversy by stating that "Pakistan ran a factory of terrorists and made Azamgarh as one of its centres". The BJP National President Amit Shah was also present at the rally.
There is a clear communal undertone in Maurya's election campaign. He is probably trying to consolidate Hindu votes through his remarks on Azamgarh. His party has gone a step further by digging into the city's history. According to BJP, Azamgarh was actually Aryamgarh in earlier times and its lost glory needs to be restored.
Atul Chaurasia caught up with Keshav Maurya to discuss all these issues. Excerpts:
Q: The common man is facing a lot of difficulties due to demonetisation. There is a visible anger on the streets. Will it adversely affect your party's chances in the upcoming elections?
A: There is no anger in the public. I can say with full authority that people are happy with Modiji's decision. The election outcome will prove how demonetisation has worked in our favour. The move has helped the country in various ways.
It has dealt a severe blow to the financial network of Pakistan-sponsored terrorists. People involved in the fake currency business have been forced to shut their shops. It has exposed the people with huge amounts of black money.
Q: Your party is also facing the allegations of using the black money. The opposition is alleging that Modi's Ghazipur rally would not have been possible without the use of black money?
A: I will only say that 'Khisiyani bill khamba noche (a cat not able to catch mice will scratch the pillar in frustration).' BJP is the biggest party in the world. It does not need any black money.