On his first day in Kashmir, new interlocutor Dineshwar Sharma feels the chill
Riyaz Wani
| Updated on: 6 November 2017, 22:57 IST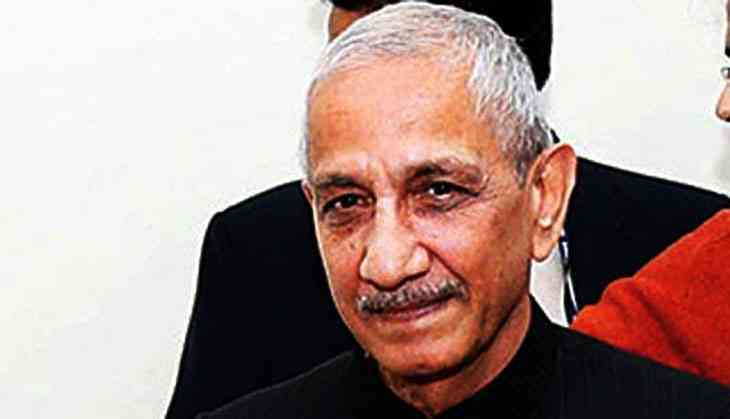 On the morning of 23 October 2010, three interlocutors - Dilip Padganokar, Radha Kumar and MM Qureshi - appointed by New Delhi, arrived in Srinagar on their first visit with an expectation to hold talks with the Hurriyat leaders, mainstream politicians and the social groups.
But two days into their visit, the interlocutors were left struggling to establish contact with the separatists. This forced them to talk only to insignificant social groups and the delegations from various community and business interests.
The only major political meeting they held was with senior Peoples Democratic Party (PDP) leader and former deputy chief minister Muzaffar Hussain Baig which was followed by a meeting with the noted Kashmiri educationist Agha Ashraf Ali. The PDP president and the current J&K Chief Minister Mehbooba Mufti and her late father Mufti Mohammad Sayeed too stayed away.
Present day
Seven years later, as another interlocutor – this time a former bureaucrat from the country's intelligence apparatus – is on his first visit to the state, Kashmir Valley is experiencing a sense of déjà vu.
Dineshwar Sharma, a former Intelligence Bureau chief, arrived in the early afternoon. He was received at the airport by the Divisional Commissioner Kashmir Baseer Khan and Inspector General of Police Muneer Khan and was escorted to his accommodation at Hari Niwas amid heavy security.
Underlining the rank indifference to his visit in Valley, only two delegations met him by the time the day wore off, one of them representatives of the Gujjar community and another that of the fruit growers.
Incidentally, no major civil society group went to meet him, even though 50 people comprising various delegations were scheduled to meet him today. Even Kashmir Economic Alliance, the conglomerate of the Valley's major trading groups has decided against meeting him.
Sharma will spend three days in the Valley and two days in Jammu where he will meet the Governor NN Vohra and the Chief Minister Mehbooba Mufti. Incidentally, it was on the same day itself that the Government shifted its headquarters to Jammu for six months as part of the bi-annual Durbar Move.
In the Valley, Sharma is expected to meet various mainstream political, social and cultural organizations. The three smaller Valley based opposition parties like CPI(M), Democratic Party Nationalist and Peoples Democratic Front will meet him on 8 November.
NC delegation headed by its working president Omar Abdullah is likely to meet him on Tuesday.
Setting the bar low
Unlike the former interlocutors who at least talked big in their early days, with Padgaonkar acknowledging the role of Pakistan and Kumar saying they could even suggest changes in the Constitution to accommodate discussion on Azadi, Sharma has set the bar very low.
He has sought to talk about the radicalisation among youth and restoration of peace and avoided discussion about the contours of his mandate. He has also said that he would like to counter false sloganeering and propaganda available online and ensure that youths and students become part of the peace.
This has greatly reduced the public expectations from him with even the major mainstream political party like National Conference and Congress expressing their reservations about the initiative.
"The interlocutor's appointment is nothing new. I have very little expectations from this new interlocutor. As has been done before, he will come and meet people," National Conference patron Dr Farooq Abdullah said.
Similarly, State Congress president Ghulam Ahmad Mir has asked the Centre "to make its roadmap for talks with various stakeholders public".
Mir's colleague and senior Congress leader Tariq Hameed Karra asked the Centre to come clean about whether Sharma was being sent to restore peace in the Valley or to find ways to resolve Kashmir.
"If Mr Sharma's task is to work for restoration of peace, then meeting police officials and mainstream politicians and stage managed groups of people from different walks of life by certain police and civil administration officials makes some sense," Karra said.
However, the Chief Minister has exuded optimism over the outcome of Sharma's initiative. "The hope of resolution via dialogue has been rekindled in J&K," the CM tweeted. She continued, "I am optimistic that parties and organisations in J&K will not miss this opportunity to be a part of peace parleys".
But considering the chill that Sharma has faced on his first day in the Valley, there are little signs that the initiative is going to go a long way unless the Centre modifies and upgrades Sharma's mandate and prioritises his talks with the dissident groups challenging the political status quo in the state.
"Conflicting noises emerging from New Delhi have put a cloud over the mission of Sharma in Kashmir. It has also raised legitimate concerns in Kashmir as to the objective of appointing a fresh interlocutor," read an editorial in the leading regional daily Greater Kashmir today.
"So instead of generating some public confidence in New Delhi's new attempt at engagement, the actions running counter to its spirit have only created a further sense of drift".