Objectionable slogans and sedition are different things: Tewari on #JNUrow
Catch Team
| Updated on: 14 February 2017, 5:49 IST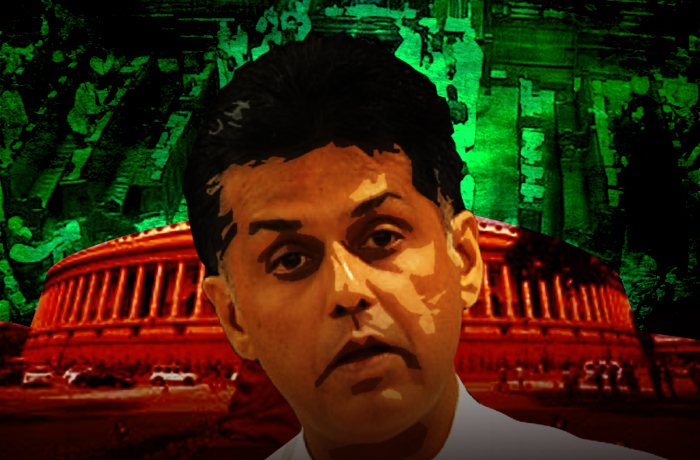 The stand
Many say Congress was ineffective in the sedition debate. Manish Tewari disagrees
Rahul Gandhi\'s visit to JNU and HCU shows which side he\'s on
The event in JNU and the slogans might have been objectionable, but they\'re aren\'t seditious
More in the story
Tewari on whether Rahul Gandhi should have spoken in Parliament
His take on Smriti Irani\'s speech
The Congress is now moving a privilege motion against Smriti Irani for "misleading" Parliament. But last week, many accused the Grand Old Party of being weak in countering the BJP. This was particularly evident in the Lok Sabha, where regional parties were far more effective in attacking the government.
Did the Congress enter the sedition debate unprepared? Should Congress vice-president Rahul Gandhi have spoken in Parliament? Catch posed some of these questions to Congress leader and former Union Minister Manish Tewari.
Here are excerpts from the conversation.
Also read - They want her head after all: Opposition to move privilege motion against Smriti Irani
Do you think Rahul Gandhi squandered an opportunity by not speaking on the sedition issue in Parliament? He initially said that he may not be allowed to talk. But when he had a chance, he chose not to speak.
It's a long Budget session and there are things which are equally germane as JNU and what happened in Hyderabad. At some point, he will intervene and have his say. Even Jyotiraditya Scindia (who spoke in the Lok Sabha) is a very powerful speaker.
Rahul Gandhi has already made his point by going to Hyderabad Central University and JNU. Therefore there is no question of an opportunity squandered. He has weighed in heavily on the side of the oppressed and the marginalised and to keep the academic space for dissent alive in our country.
But Scindia's statement did not seem to be particularly strong. Similarly, Mallikarjun Kharge seemed to be on the back-foot when he spoke. It suggests that the Congress doesn't have a clear strategy on the issue.
The strategy is absolutely clear. On the basis of a purported video whose bonafides are now being questioned, you want to whip up the bogey of pulp patriotism then there are no takers for that. And you are going to use that bogey in order to not only falsely target individuals but subvert institutions. Then you are taking the campaign to a ridiculous level by speaking about condoms, beer bottles and meat bones. The intent is not very difficult to fathom. There is a pattern.
Whether it is the Central Board of Film Certification, FTII in Pune or for that matter what happened in Hyderabad or even in JNU, these guys want to change the fundamental narrative in India. They are doing it by subverting institutions of higher education. And it will be resisted by all the force at our command.
Rahul Gandhi made his stand clear by going to JNU & HCU. No need for him to speak in Parliament
What is the Congress' position on sedition?
The Congress' position is very clear. There is a difference between a speech which may be objectionable and a speech which is seditious. And the legal position on that is very well prescribed. That any speech which leads to immediate violence is seditious. If you are a spark in a powder keg, then it is seditious. But if the speech does not lead to violence and if there is no organic link between the spoken word and subsequent action, it is not seditious.
Would the charges of sedition stand against these students?
Absolutely not! They will be thrown out. First of all, even the arrest is incorrect. Till now nobody has been able to establish if that video is real or not. And who put out the video? The Akhil Bharatiya Vidyarthi Parishad. Therefore, an interested party in the politics of that university puts out a video, nobody cares to check whether it is real or morphed. Irresponsibly the channels go ahead and play it, then the police registers an FIR on a command performance and till today nobody knows if that video is genuine. What would be a greater mockery of law?
If a speech doesn't lead to violence, then it's not sedition. This is what seems have happened in JNU
But they did organise a programme...
The programme was organised because certain people have a certain view with regard to Afzal Guru's execution. I may not necessarily agree with it. Eventually what happened at that event, there are different versions of it. You have not charged them because they organised the function. The charge is that seditious slogans were raised.
The counter narrative is that the slogans were never raised. The audio belongs to some other place which has been superimposed on the video. So arrests have been made without ascertaining the bonafide of the instrument on which you have based your entire case. If tomorrow it turns out that the entire thing was fake and morphed, who is going to compensate those students for all the time they have spent behind bars?
There has been criticism that the Congress couldn't give a strong response to HRD Minister Smriti Irani's speech in the Lok Sabha.
Well, there were no arguments. They were hysterics and histrionics. It was classical Kyunki Saas Bhi Kabhi Bahu Thi kind of a soap opera. There was no substance in it. Unfortunately, if certain sections of the media are not able to separate a sensible point made from rhetoric, it is a telling commentary on how the standards in the media have also fallen.
Also read - #RohithVemula family, friends call Smriti Irani out on her 'lies'
Did Smriti Irani mislead the Parliament?