Number of arrested AAP MLAs rises to 10, Kejriwal says it's a 'holy war'
With the simultaneous arrest of two more Aam Aadmi Party MLAs in Delhi on 24 July, the number of party MLAs who\'ve been put behind bars has risen to 10.
Okhla MLA Amanatullah Khan was arrested for trying to run over a female protestor, while Mehrauli MLA Naresh Yadav was accused of conspiracy in the Quran desecration case in Malerkotla, Punjab.
Also read- Malerkotla Quran sacrilege: BJP-turned-AAP leader Naresh Yadav booked
Khan and Yadav are the latest entrants on the list of AAP members facing police action in a variety of cases.
Expectedly, AAP leaders and party chief Arvind Kejriwal were livid at the fresh arrests. Kejriwal called the tussle between his govt and the Union government a \'holy war\' like the one between the \'Kauravas and Pandavas\' of the Mahabharata.
His deputy Manish Sisodia said this was evidence of Prime Minister Narendra Modi\'s restlessness. AAP leader Ashish Khetan said Modi\'s regime would be known as "the darkest time for democracy post Emergency".
Kejriwal\'s twitter timeline was, in fact, flooded with tweets slamming the arrests, which he retweeted too.
Another AAP MLA arrested on spurious charges. History wl record the Modi rule as the darkest time for democracy post Emergency #CowardModi

— Ashish Khetan (@AashishKhetan) July 24, 2016
10th AAP MLA arrested. Same Delhi Police also beat the hell out of vol.s trying to file an FIR against a rapist. https://t.co/1sSzSo9Aiz

— VISHAL DADLANI (@VishalDadlani) July 24, 2016
July 24, 2016
It is shameful that Modi ji has diverted entire police from protecting women to arresting his political opponents https://t.co/oJbSGPolJO

— Arvind Kejriwal (@ArvindKejriwal) July 24, 2016
एक ही दिन में दो दो विधायकों की गिरफ्तारी मोदी जी के अंदर की छटपटाहट का प्रमाण है। CBI, ACB, Delhi Police, Punjab Police...

— Manish Sisodia (@msisodia) July 24, 2016
@firstpost #Shocking at BJP's vendetta politics against AAP. In a democracy everyone has space. BJP should stop this.

— Tom has a view (@tcthottathil) July 24, 2016
Time to rope in Goa and Gujarat police to meet the target. Even double pace of arrest will take more than 5 years. https://t.co/RHBuy1ZGBJ

— ASHUTOSH MISHRA (@ashu3page) July 24, 2016
अगर दिल्ली की तरह देशभर की पुलिस निष्पक्ष हो जाए/तो एडीआर रिपोर्ट के मुताबिक तमाम राज्यो के दागी 1268 विधायक/182 सांसद/ जेल पहुंच जायेगे..!!

— punya prasun bajpai (@ppbajpai) July 25, 2016
July 25, 2016
पुलिस निष्‍पक्ष होती तो जेल में होते मोदी कैबिनेट के 24 मंत्री ? |#ModiCabinet @Arvind ... - https://t.co/3ia8IwunVx pic.twitter.com/xNZpiPtaKN

— INDIA TRENDING NOW (@ITNlive) July 25, 2016
So many arrests of AAP MLAs fits into a pattern which I need not explain

— S l Habib (@irfhabib) July 25, 2016
Here are the charges against the MLAs:
01
Amanatullah Khan, Okhla
Khan was arrested because he was allegedly threatening a woman who had already complained against him. Her original complaint was that Khan's supporters had abused and threatened her, allegedly on the MLA's orders.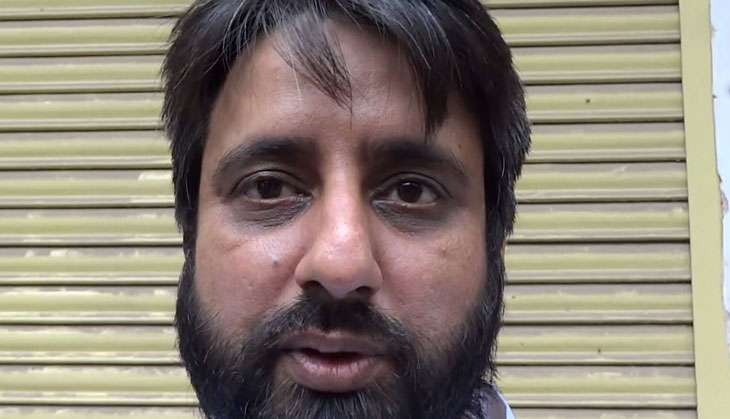 File Photo
Yadav was arrested by the Punjab Police in Delhi for his suspected role in the alleged desecration of the Quran at Malerkotla in Punjab's Sangrur district on 24 June.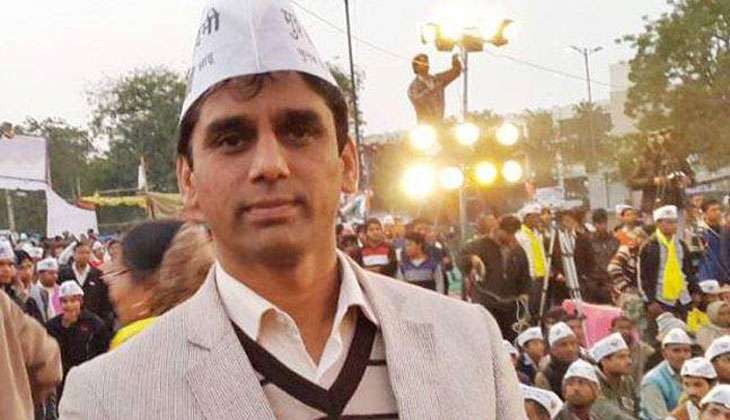 File Photo
03
Dinesh Mohaniya, Sangam Vihar
Mohaniya was arrested on 23 June for allegedly misbehaving with a woman and slapping a 60-year-old man.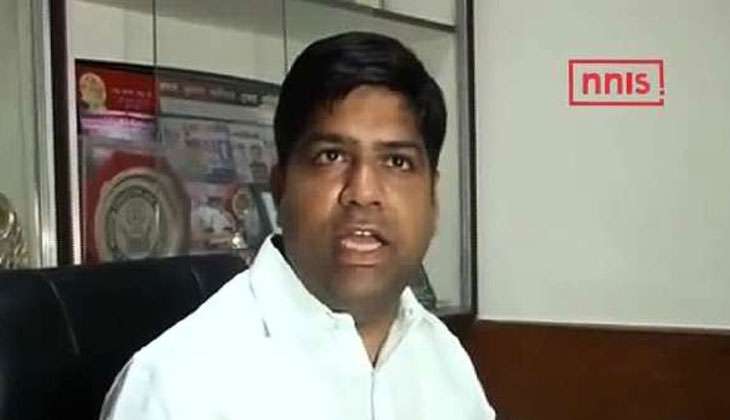 File Photo
04
Jagdeep Singh, Hari Nagar
Singh was reportedly arrested for a short while in an assault case in May. However, Singh and AAP also later denied the arrest, claiming that it was a rumour. He reportedly intervened in a tussle on behalf of some locals, who forcefully took over a truck belonging to a waste management company.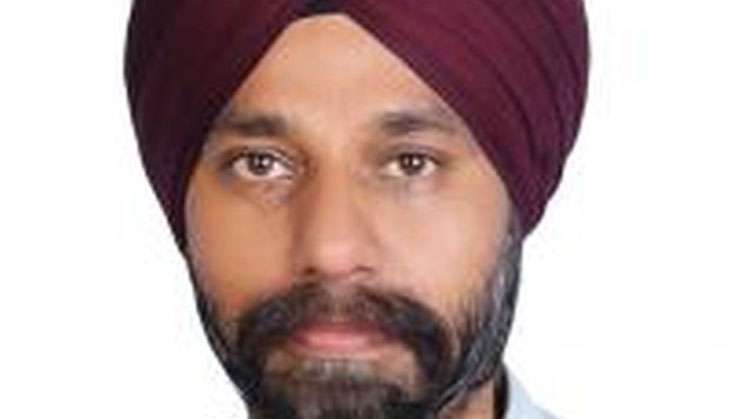 File Photo
05
Mahinder Yadav, Vikaspuri
Yadav was arrested in January, reportedly for obstructing traffic on the Nihal Vihar-Najafgarh road during protests against the rape of a three-year-old girl.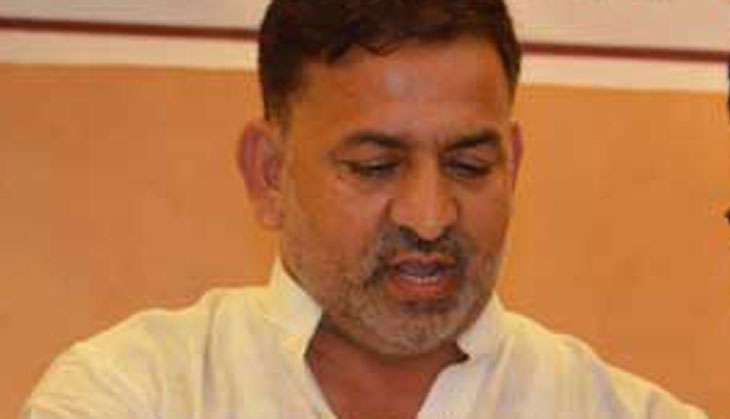 File Photo
06
Akhilesh Tripathi, Model Town
Tripathi was arrested in November 2015 for a case of alleged rioting, lodged in 2013. Tripathi and other AAP supporters had allegedly entered into a quarrel with a man and assaulted him.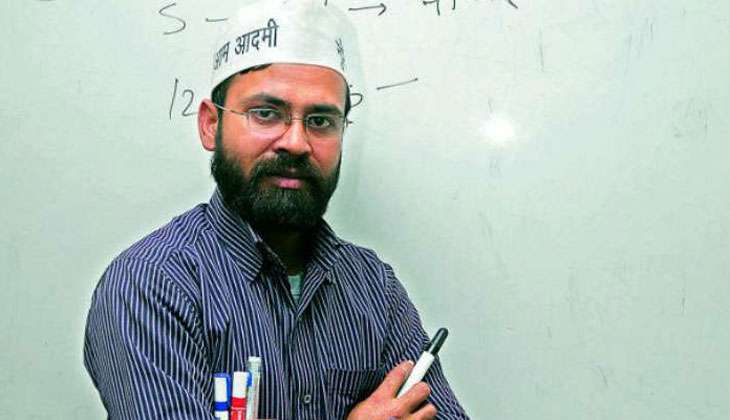 File Photo
07
Somnath Bharti, Malviya Nagar
Bharti was arrested in September 2015 in connection with a domestic violence case filed by his wife.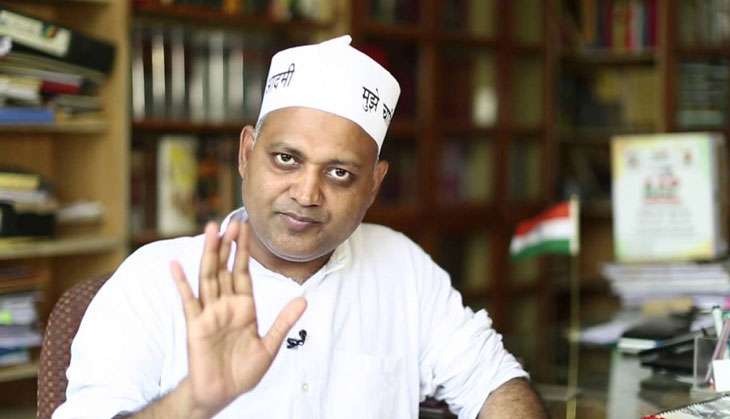 File Photo
08
Commando Surinder, Delhi Cantt
Surinder was arrested in August 2015 for allegedly assaulting an NDMC worker who was reportedly harassing an e-rickshaw driver.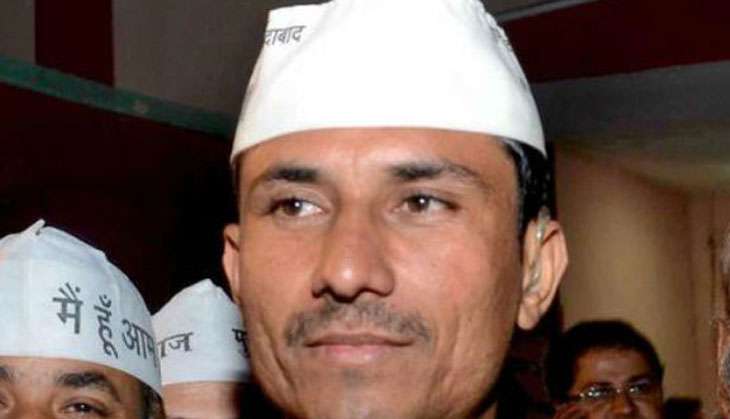 File Photo
Kumar was arrested in July 2015 over charges of cheating and land grabbing. In July 2016, domestic abuse allegations against him also surfaced.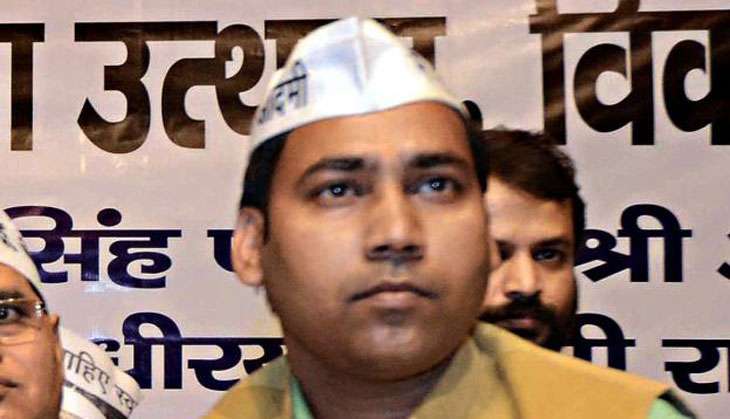 File Photo
10
Jitender Tomar, Tri Nagar
Tomar was arrested in June 2015 for submitting allegedly fake educational degrees while filing his nomination ahead of the Delhi Assembly elections.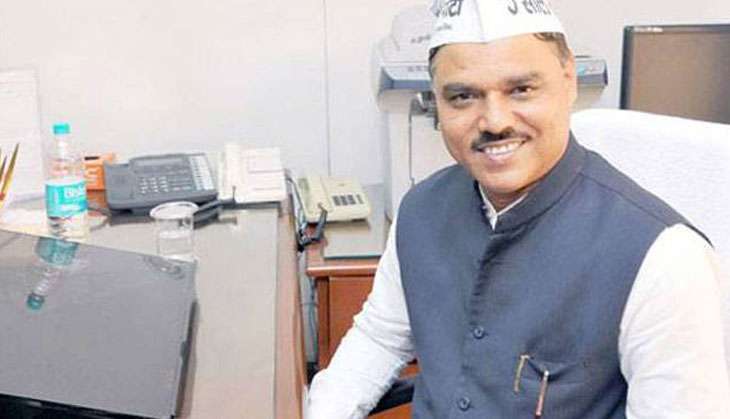 File Photo
Edited by Shreyas Sharma
More in Catch
AAP MLA Amanatullah Khan arrested for allegedly threatening a woman
AAP MLA Akhilesh Tripathi arrested for 2013 riots case
AAP MLA Mahendra Yadav arrested for protesting rape of minor
AAP MLA Surinder Singh arrested