NRC will cover everybody across India: Amit Shah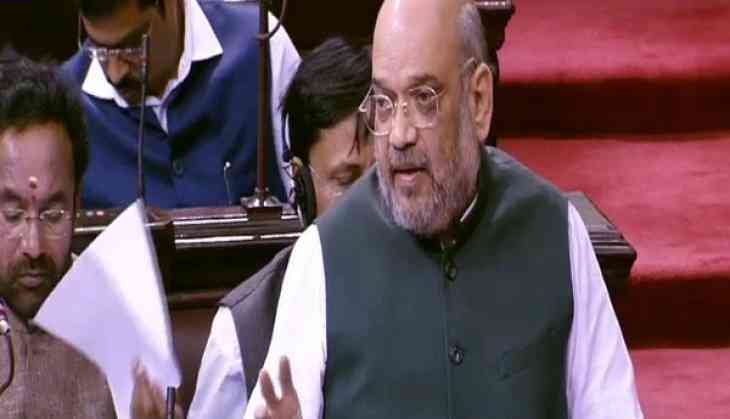 While West Bengal Chief Minister Mamata Banerjee has openly taken a defiant stand against National Register of Citizens (NRC), Union Home Minister Amit Shah said in Rajya Sabha on Wednesday that all citizens of India irrespective of religion will figure in the NRC list and that NRC is different from the Citizenship Amendment Bill.
"NRC has no such provision which says that certain religions will be excluded from it. All citizens of India irrespective of religion will figure in the NRC list. The NRC is different from Citizenship Amendment Bill," said Shah addressing the Rajya Sabha here.
Mamata Banerjee digs her heels
TMC leader Mamata Banerjee has maintained that any move to implement NRC would be an invitation to riots in West Bengal. She has alleged that BJP is trying to create communal tension in the state to polarise the vote bank.
BJP has refuted the charges made by Mamata Banerjee. "This is not against any religion and this is to cover every citizen of India and not confined to West Bengal," said Dilip Ghosh, BJP Chief West Bengal.
The Citizenship (Amendment) Bill, 2016, which was passed in the Lok Sabha on January 8, aims at granting citizenship to non-Muslims from Bangladesh, Pakistan, and Afghanistan who came to India before December 31, 2014.
In the final NRC list published on August 31, a total of 3,11,21,004 persons were found eligible for inclusion in the list leaving out 19,06,657 persons, including those who did not submit their claims in Assam.
Also read:
Against NRC, no question of detention camps in Bengal': Mamata Banerjee
CJI Ranjan Gogoi hails NRC as 'document for future'
--With ANI inputs--