Now the 'Padmaavat' tangle reaches out to Jaipur Lit Fest: Karni Sena threatens to stop Prasoon Joshi from attending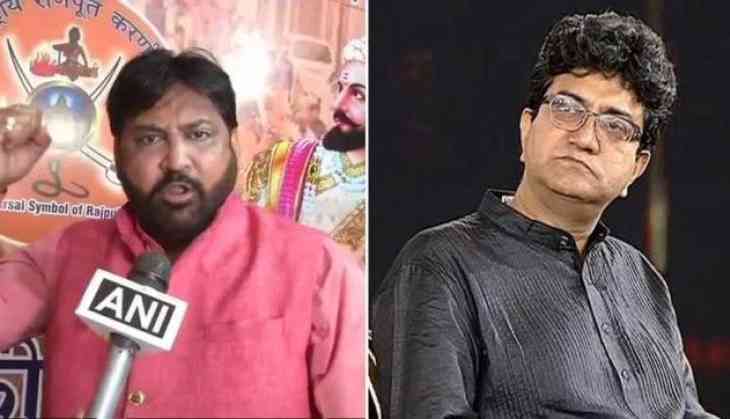 Karni Sena threatens Prasoon Joshi
A day after the Supreme Court stayed ban on the release of controversial Bollywood movie "Padmaavat" in four states, including Rajasthan, the Rajput Karni Sena has vented its anger against Central Board of Film Certification (CBFC) chief Prasoon Joshi and threatened that he would not be allowed to enter Rajasthan. The outfit on Friday said that it would not allow Joshi to attend the Jaipur Literature Festival (JLF), scheduled to start from January 25.
Though Jaipur Literature Festival, considered one of the biggest gathering of writers, authors and publishers in the world, is not new to controversies with the participation of authors like Salman Rushdie attracting opposition from groups in the past, this should be termed a new dimension to the "Padmaavat" controversy.
Karni Sena leader Sukhdev Singh said Joshi misguided the Supreme Court, which in turn ordered the lifting of the ban on the release of the controversial film in four states – Madhya Pradesh, Haryana, Rajasthan and Gujarat. The Karni Sena leader also threatened to block the entry of the celebrated lyricist Javed Akhtar from the JLF, an annual event.
The list of the Karni Sena is long. The group has vowed to not let Sanjay Leela Bhansali, the director of 'Padmaavat', to ever shoot in Rajasthan in the future. "Prasoon Joshi has hurt the sentiments of Rajputs and we will neither let him participate in Jaipur Literature Festival nor let Sanjay Leela Bhansali shoot in Rajasthan," Ajit Mamdoli, another member of the group announced.
Interestingly, the release date of "Padmaavat" clashes with the inaugural session of the much awaited Lit Fest. The 11th edition of the Jaipur Literature Festival 2018, touted as one of the biggest literary shows across the globe, will host over 250 writers, thinkers, politicians, journalists and cultural icons from over 35 different nationalities at the Diggi Palace Hotel in Jaipur.
"We have not received a copy of the SC's decision as yet but as soon as we get it, we will approach the President of India," added Sukhdev Singh.