Not many surprises as Congress announces 63 candidates for Uttarakhand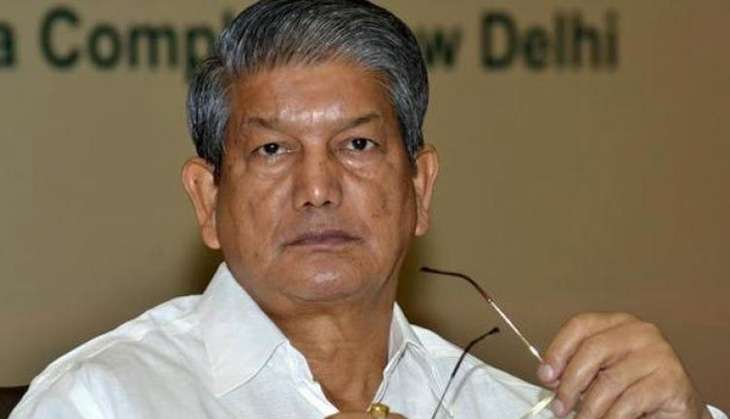 The Congress announced its much-awaited list of candidates for the upcoming Assembly elections in Uttarakhand on Sunday.
The party has declared candidates for 63 of the 70 seats that are up for grabs in the hill state, which goes to polls on 15 February.
The decision was taken by the party election committee after prolonged discussions with Congress national president Sonia Gandhi. However, unlike the Bharatiya Janata Party's list of 64 candidates that was released on 17 January, the grand old party's list does not hold many surprises.
Chief Minister Harish Rawat has decided to contest from two seats - Haridwar Rural and Kiccha. It is being speculated that if he manages to win both seats, Rawat would get a family member elected from whichever he decides to vacate.
State president Kishore Upadhyay, who had earlier expressed his eagerness to contest from Tehri, will be the party's candidate from Sahaspur.
Vandalism after the announcement
Soon after Upadhyay's name was announced, supporters of Congress leader Aryendra Sharma, who was hoping to get a ticket from Sahaspur, vandalised the party office in Dehradun.
The protestors damaged furniture, tore off posters and raised slogans against Rawat and Upadhyay.
Responding to the acts of vandalism, Rawat said he too was denied a ticket earlier, but he worked even harder and was then given a Lok Sabha ticket 'at home'.
Rebels and an independent who saved the govt
Interestingly, Congress has also given ticket to BJP rebel and former MLA Suresh Chandra Jain from Roorkee. Jain was upset with the BJP's leadership for giving a ticket to Congress rebel Pradeep Batra.
Also, Haji Taslim Ahmed, who was the runner-up from Laksar on a Bahujan Samaj Party ticket in 2012, has been allotted a Congress ticket from this constituency.
Even one of the three independent MLAs who saved Rawat's government during the President's Rule crisis, Mantri Prasad Naithani, features in the party's list.
Rawat had earlier expressed his desire to let these independents contest on the party's symbol, while Upadhyay wanted local leaders to contest these seats. Clearly, Rawat had his way.
Naithani will contest from Devprayag. The other two independent MLAs - Dinesh Dhanai from Tehri and Harish Chand Durgapal from Lalkuan - may yet be declared as the official Congress candidates from their respective seats, since these are part of the seven seats the party has not yet declared candidates for.
The other five seats where the party has not announced candidates include three where sitting MLAs were disqualified for trying to topple Rawat's government. These rebels went on to join the BJP, which has given them tickets from these seats.
The Congress is likely to field senior leaders on these seats to ensure a win, considering that miffed local BJP leaders have decided to contest as independents.
Additionally, candidates for Dhanaulti and Bageshwar too have not been announced as yet.
Other heavyweights
Interestingly, the party has also given a ticket to Lakshmi Rana from Rudraprayag. Rana, a close aide of former Congress leader Harak Singh Rawat, had earlier been suspended from the party for six years for anti-party activities. The CM also succeeded in getting a ticket for his close associate Ranjeet Rawat.
Finance minister Indira Hridayesh, Rawat's close associate, has been given a ticket from Haldwani, where the BJP has not yet announced its candidate. Another Congress heavyweight, SS Negi, will yet again contest from Kotdwar, while Lt. Gen. TPS Rawa has been allotted a ticket from Lansdowne. Congress vice-president Rahul Gandhi's close associate Prakash Joshi will contest from Kaladhungi.
Elections in Uttarakhand are a direct contest between the BJP and Congress, and the two parties have so far taken turns to rule the state since it was carved out of Uttar Pradesh in 2000. However, there is a sense of uncertainty this time around, and many believe it could lead to hung Assembly. If that happens, independents and the BSP, which had two MLAs in the outgoing Assembly, could be kingmakers.
Edited by Shreyas Sharma