New date for Bengal Panchayat polls doesn't diffuse tension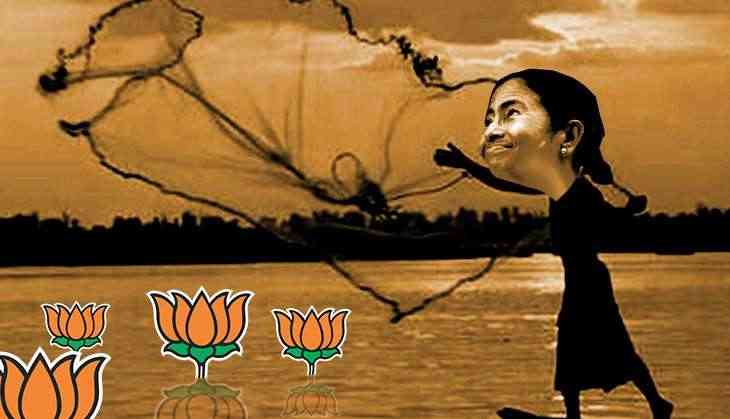 (Arya Sharma / Catch News)
Controversies regarding Panchayat elections in West Bengal continued even as the state election commission Thursday announced that polling will now be held on 14 May in a single phase, instead of the three phases it originally sought.
This has led to accusations of the SEC bending over backwards to accommodate the Mamata Banerjee-led government's wish, after much dilly-dallying, deliberations and a legal battle. In fact, Opposition parties might even move court to prevent the single-phase election, which they apprehend would lead to bloodshed.
There are fewer police personnel per booths when the entire force needs to be deployed for elections; also police statiosn would not have officers, Opposition parties said. They claimed during filing of nominations many party workers were killed and many could not file.
Some commission officials admitted to a shortage of secuity arrangement: there will be only 43,000 armed police and 58,000 other police personnel for 43,067 polling booths and 58,467 polling premises. The poll panel has already informed this to the state government.
Chief Minister Mamata Banerjee though welcomed the move and urged all parties to keep away from 'false political campaigns'. "I want elections to be held peacefully. I have alreday ordered the police administartion to coordinate with SEC and seal the borders." she added.
Raising the issue of less then enough security cover, Communist Party of India (Marxist) leader Biman Bose alleged that the election has been turned into a farce and the commission has become a puppet in the hands of the state government.
Commission officials, claiming to be in consultation with the government, indicated that forces from other states may become necessary.
"We are co-ordinating with the state government and discussing security arrangements. Each district will have an observer and for every two blocks there will be an officers. Deployment may vary with topography," Commission Secretary Nilanjan Shandilya said.
State BJP President Dilip Ghosh said "We will meet the state election commissioner Friday and ask him about security arrangements. If we find any discrepancy we will move court again."