Nagaland elections: BJP a notch up with Rio alliance but society still divided over polls
Catch Team
| Updated on: 5 February 2018, 12:51 IST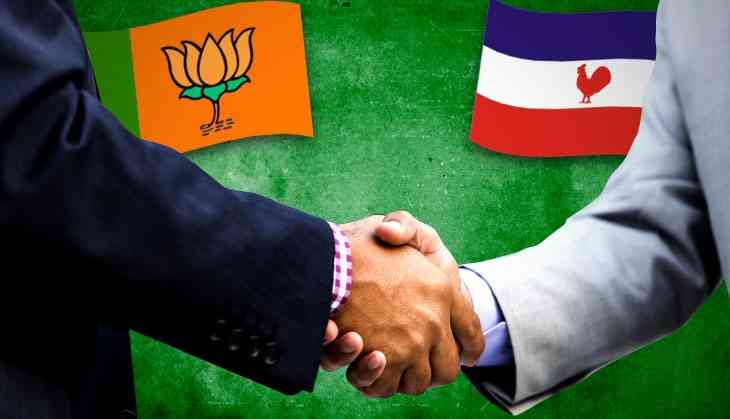 (Arya Sharma / Catch News)
This Nagaland Assembly elections registered a first in the state's 55-year history: a pre-poll seat-sharing alliance. Saturday, the Bharatiya Janata Party (BJP), gung-ho about its chances in the northeastern state, tied up with Neiphiu Rio-led Nationalist Democratic Progressive Party (NDPP).
The saffron party seems to have dumped old ally Naga People's Front (NPF), led by Shurhozelie Liezietsu, but may not want to burn its bridges. "They are no enemies, but we could not finalise seat sharing," Kiren Rijiju said. The Union Minister of State for Home Affairs is also the BJP's Nagaland in-charge.
Sources said the NPF refused to part with even four seats while the BJP reportedly sought at least 15.
Saturday Rio signed a joint statement and Rijiju briefed the media. "No party will contest seats where the other's candidates are contesting," a Rio aide said.
"The decision was taken on Thursday," an enthused Rio told Catchnews. He earlier faltered on several attempts to dislodge his detractors and rival TR Zeliang. Though Rio reportedly fathered the NDPP, former Parliamentarian Chinwang Konyak is its president.
However, Rio, who represents Nagaland in Lok Sabha, may not find it easy to become chief minister in case the alliance wins as the BJP will field former CM KL Chishi from Atoizu in Zunheboto district.
EARLY HICCUPS
Late January, Zeliang camped in Delhi – at the same time when Rio was around – to meet BJP National President Amit Shah. At the end of the day, however, Rio seemed to have turned the tables on his rivals, Shurhozelie and Zeliang.
But all this has a backdrop of a sharply divided Naga society where different tribal groups have taken diametrically opposite stands on elections. During a general strike called by tribal groups in Nagaland on 1 February, they found little support among young people. Although shops and establishments remained closed in Dimapur, Mokokchung and Peren districts, elsewhere the bandh was a damp squib.
The electoral process may be running smooth now but the situation was different until recently due to a boycott call by tribal organisations and some underground groups. On 29 January, representatives of 11 political parties told tribal groups that would refrain from contesting. But after the BJP decided to go ahead, other parties followed suit.
Edited by Joyjeet Das