Musical chairs: Another round of Cabinet reshuffle only for allies?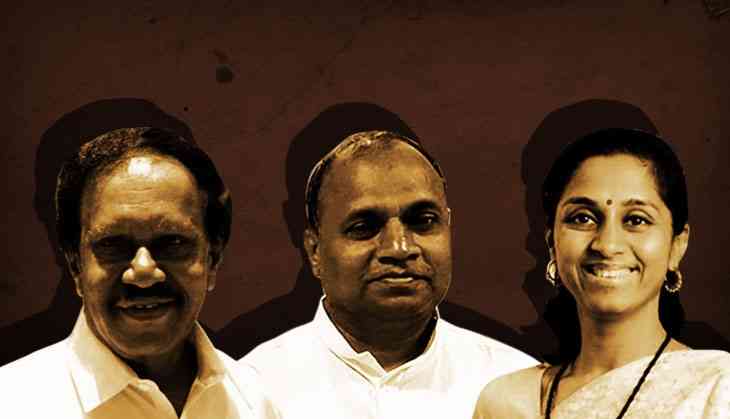 Less than a month after the third round of reshuffle in the Union Council of Ministers, the Narendra Modi government may be headed for another round soon. Sources have told Catch that several new ministers could be inducted into the council on Dussehra.
These new entrants would largely be taken from the Bharatiya Janata Party's (BJP) new allies in the National Democratic Alliance (NDA), according to sources.
The Union Council has a total of 75 ministers, apart from the Prime Minister: 27 Cabinet ministers, 11 junior ministers called Ministers of State with independent charge and 37 deputy ministers called Ministers of State.
The Constitution caps the total number of ministers in the Council at 15% of the total number of members of Lok Sabha, which comes around to 81 given the Lok Sabha's present strength of 543.
This means Modi can take a maximum of six more ministers in his government. Currently, there are at least 22 ministerial positions – senior, junior and deputy – that are being handled as additional charges. But, each of them cannot be allotted to a separate minister as that will make the Council swell up beyond the Constitutional limit.
However, it is expected that eight berths will be given to new inductees in the Council, most of which will be from BJP's new-found allies.
Janata Dal (United) [JD(U)] joined hands with the BJP in July and it has been expected since then that it will join the Union Council soon. In fact, speculations were rife during the last reshuffle, which took place on 3 September, that at least two of JD(U) MPs will be inducted. However, that did not happen.
The same JD(U) MPs are said to be in the running again. Santosh Kushwaha, Member of Lok Sabha from Purnia in Bihar, and RCP Singh, leader of the party in Rajya Sabha, are likely to get two berths with MoS rank.
Additionally, party's Secretary General KC Tyagi may also be inducted and may get the high-profile Railways Ministry. However, he is not an MP as of now and will have to enter either of the two Houses within six months.
The allies in the South
All India Anna Dravida Munnetra Kazhagam (AIADMK) and BJP have always had an understanding even though the former did not formally join the NDA. They have been inching closer after the death of former AIADMK chief J Jayalalithaa. In fact, AIADMK may have already joined the NDA, if not for the factional feud that broke out within the party. However, the two camps are collaborating now and are jointly fighting the threat posed by TTV Dhinakaran, nephew of Sasikala, once Jayalalithaa's confidante.
The Tamil Nadu Assembly Speaker's decision to disqualify 18 MLAs of the Dhinakaran camp is being seen as another step that will bring AIADMK closer to the BJP. If all of that dust is settled before Dussehra, three MPs from the party may join the Union Council, led by party veteran M Thambidurai. Thambidurai is the Deputy Speaker of Lok Sabha presently and if he is appointed a minister, the House will have to elect a new Deputy Speaker.
Telugu Desam Party (TDP) is already a part of the Modi government, with senior leader Ashok Gajapati Raju serving as Civil Aviation Minister. The party may get one more berth in this reshuffle, sources said.
The biggest surprise of this round of reshuffle is likely to be Sharad Pawar's Nationalist Congress Party (NCP). The party has so far conveniently been riding in two boats, supporting the BJP government in Maharashtra from outside while also sending senior leaders at Opposition gatherings at the national level.
However, Pawar is likely to end that ambiguity now because of the rising pressure of investigating agencies on him and other NCP leaders in several corruption cases.
As a part of a deal that is said to have been struck, NCP may formally become a part of the Union government as well as the Maharashtra government. BJP's current alliance partner in the state, Shiv Sena, already appears on the verge of walking out. If all goes as planned, Pawar's daughter Supriya Sule may join the Union Council.
Edited by Jhinuk Sen