MP Political Crisis: BJP moves Supreme Court seeking floor test, hearing tomorrow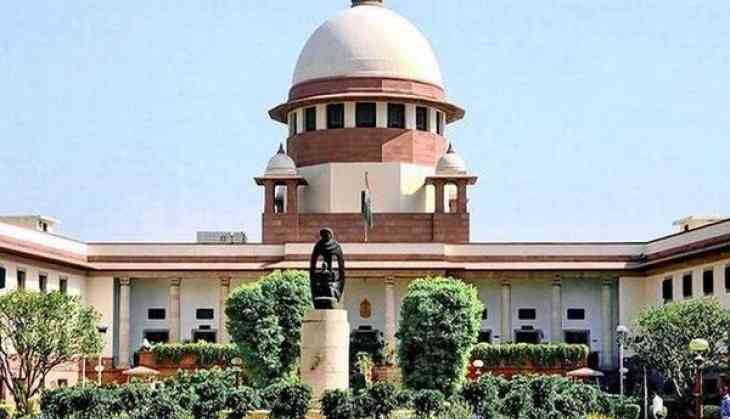 The growing political crisis in the state of Madhya Pradesh on Monday took a crucial twist after the Speaker NP Peajapati adjourned the House till 26th March in the midst of coronavirus outbreak.
Parliamentary Affairs Minister Govind Singh broached the subject of coronavirus outbreak in the country and also referred to the Central government's advisory.
This is a massive respite for the Kamal Nath led Congress government which was asked to prove majority in the House by Governor Lalji Tandon following 22 MLA's resignation.
However, the BJP has filed a petition in the Supreme Court seeking a floor test in the Assembly. The apex court will listen to the matter filed by former Chief Minister of Madhya Pradesh Shivraj Singh Chouhan for conducting floor test within 12 hours tomorrow.
As the affairs commenced in the Assembly, Governor Lalji Tondon suggested the legislators to act in accordance with Constitutional tradition, maintain dignity of democracy and act peacefully in the current state of affairs existing in the state.
After concluding his address, Lalji Tandon departed from the House asking the MLAs to 'respect the House' and 'follow the constitution.'
Previously, Lalji Tandon had instructed CM Kamal Nath to seek a trust vote in the House without delay after he gave his customary address on the first day of the budget session. Kamal Nath, however, had told the Governor that the decision on the floor test will be taken by the Speaker.
The Madhya Pradesh Chief Minister also told the Governor that is government is ready for the floor test but the MLAs held 'captive' should be released first.
In the meantime, Lalji Tandon told Kamal Nath that voting during the floor test on Monday should be performed only through raising of hands and not by any other system.
In his letter to Kamal Nath ordering a floor test on Saturday, the governor had administered that the division of votes in the time of the trust vote be conducted only by pressing the button (through the electronic voting system) and by no other system.
However, the Congress party has alleged that these 22 MLAs who sibmitted their resignation are being held captive by the BJP. While, on the other hand, the BJP denied the allegations and claimed that the Congress was reduced to a minority after the resignation of the MLAs.
Also Read: MP Political Crisis: No floor test today, assembly adjourned till 26th March
Also Read: Shiv Sena launches scathing attack on Kamal Nath: 'Decline of MP government is due to his carelessness'