Nitish has ruined his chance by joining Lalu: Lakshmi, graduate, Muzzafarpur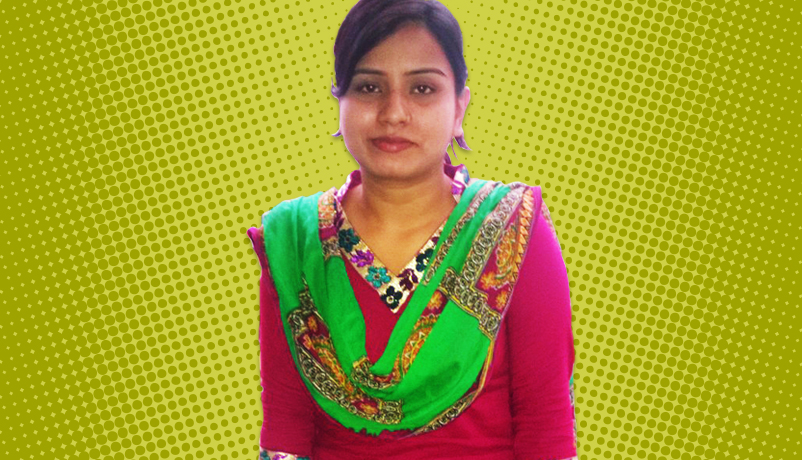 Elections are not just about politicians. They're about people and issues. And what will really drive their vote.
Catch is, therefore, starting a 'People of Bihar' series, which will daily capture what different impact groups across the state are feeling. This is true insight on the Bihar election: up-close and hyper-personal.
The graduate who's open to inter-caste marriages
Lakshmi Kumari is 21 years old, and has recently migrated from her native Muzaffarpur to state capital Patna for her post-graduate studies.
She is of the view that stagnant water begins to smell, and that change is necessary for a healthy democracy.
Lakshmi is an admirer of Prime Minister Narendra Modi, and is certain that Bihar will vote for change. Excerpts.
What is the biggest problem ailing Bihar?
It lacks facilities for good education. As a result, youngsters like me have no option but to move out of the state.
The situation is even worse for girls. Families don't feel their daughters are safe outside the house. The next government should guarantee women's security.
Casteism is another big issue in Bihar.
What should be done to end casteism in Bihar?
Inter-caste marriages should have social acceptability. This would automatically weaken the caste structure.
Would you agree to an inter-caste marriage?
Why not?
Should Nitish Kumar get a third chance?
I am sure people will vote for change. Nitish might have had his third chance, but he ruined his chances by joining hands with Lalu Prasad Yadav. People of Bihar don't want Lalu to come back to power at any cost.
So, will you cast your vote for Narendra Modi?
Certainly so. Change is necessary for a healthy democracy. Modiji has boosted India's image on the global stage.
Nitish evoked the issue of Bihari pride. Is he right in doing so?
Nitish has definitely got it wrong. He is resorting to petty politics.
Narendra Modi was not assaulting the dignity of Bihar when he made the 'DNA' remark. He was simply referring to Nitish cancelling lunch. How is Nitish's pride equivalent to that of Bihar?
Also read: Graduate Azra feels Modi isn't inclusive enough to vote for
Whoever comes to power must create jobs: front-office boy Divyanshu
An ATM guard who's always with a book, and why he'll vote NOTA
Bihar's industry still trusts Nitish, says state CII chief Dilip Kumar
Banka Silk founder Udayan Singh wants a third term for Nitish