Modi likely to reshuffle Cabinet this week: Shah & others cancel travel plans
Catch Team
| Updated on: 28 August 2017, 19:31 IST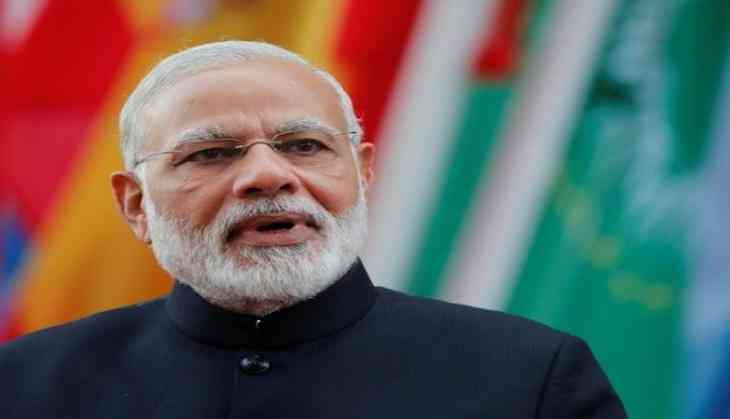 Prime Minister Narendra Modi is likely to carry out a major Cabinet reshuffle later this week. There are likely to be large scale changes in his council of ministers.
Sources in the government say that the reshuffle will take place in the next 3-4 days, definitely before PM Modi leaves for the BRICS Summit in Beijing that begins on 3 September.
Anticipating an imminent reshuffle, several Union ministers and BJP leaders are said to have cancelled their travel plans this week.
Even BJP president Amit Shah is said to have cancelled his visit to Andhra Pradesh at the last moment, for this reason. He is likely to brief some of the ministers who are to be inducted and dropped as well as those whose responsibilities will be changed.
New allies
Among the major changes that are likely to take place in the reshuffle is the inclusion of the BJP's new ally - the Janata Dal (United). The JD(U) is likely to be given one Cabinet and one minister of state berth. In all probability, JD(U) Rajya Sabha MP RCP Singh and Lok Sabha MP Santosh Kushwaha are likely to be inducted as ministers.
Speculation that NCP supremo Sharad Pawar would also be joining Modi's Cabinet proved to be false with the NCP issuing a vehement denial.
It is also not clear whether the reunited AIADMK will be joining the Union government at this stage. With 37 seats in the Lok Sabha, the AIADMK is the third largest party in the Lok Sabha. It's inclusion in the BJP-led National Democratic Alliance is virtually a certainty as the BJP played a key role in brokering peace between the two factions led by O Panneerselvam and Edappadi Palaniswami that had been bickering for the past six months.
PM Modi is said to have intervened himself, speaking to both Paneerselvam and Palaniswami while RSS ideologue Swaminathan Gurumurthy also helped resolved last minute hitches in the reunion.
However, it still isn't clear if AIADMK will be joining the Modi government in this reshuffle or whether it will be included at a later stage.
Eye on elections
The Cabinet reshuffle is likely to be accompanied by a clear brief to all the ministers on the priorities before the government and the alliance in the run-up to the Lok Sabha elections.
A BJP source said that the ministers will be instructed to focus the activities of their ministries, particular infrastructure projects and welfare programmes on the 350 Lok Sabha constituencies that the BJP is targetting. The party source further disclosed that the process of directing what ministers should do in these 350 constituencies is being anchored by BJP general secretary Ram Madhav.
According to reports, the BJP is likely to embark upon a massive outreach programme in which state and central ministers, chief ministers and central and state level party leaders are to hit the ground.
Amit Shah has already issued a directive to state units as well as BJP state governments, that every senior leader at the state level, must spend three days in villages every month. This includes the chief minister and Cabinet ministers in the state.
A similar directive could be issued to Central minister as well, with every minister being given the responsibility of a cluster of Lok Sabha constituencies.
The reshuffle is also likely to be followed by an organisational overhaul within the BJP.
Vacancies
The overhaul in the government and party is important as there are a number of vacancies in the government, BJP and even Raj Bhawans. Some of these are:
Science & Technology minister Harsh Vardhan has been looking after the Environment Ministry as well, following the death of Anil Dave.
Ministries of Information & Broadcasting and Urban Development are also being held as additional charges after the resignation of M Venkaiah Naidu.
Kalraj Mishra, Minister for Micro, Small and Medium Enterprises, has turned 76, crossing Modi's un-written eligibility criteria for a ministerial berth of 75 years.
In Uttar Pradesh, national vice president Dinesh Sharma has become Deputy Chief Minister and secretaries Shrikant Sharma, Sidharth Nath Singh, Mahendra Singh and OBC Morcha chief Dara Singh Chauhan have also been appointed ministers in the Yogi Adiyanath Cabinet.
Keshav Prasad Maurya had also resigned as chief of the party's UP unit after his appointment as Deputy Chief Minister.
Dinesh Sharma was also in-charge of Gujarat and Shrikant Sharma in-charge of Himachal Pradesh. These states too are poll-bound and will need new in-charges. Such vacancies exist in West Bengal and Assam too, as Sidharth Nath Singh was in-charge of West Bengal and Andhra Pradesh and Mahendra Singh was in-charge of Assam.
Of the appointments made in 2014, two national vice presidents Bandaru Dattatreya and Mukhtar Abbas Naqvi and two general secretaries JP Nadda, Rajiv Pratap Rudy and Ramashankar Katheria have joined the Union government.
Vacancies have emerged in several Raj Bhavans too. According to an Indian Express report, Jammu and Kashmir governor NN Vohra is likely to resign soon. West Bengal Governor KN Tripathi is also acting Governor of Bihar after Ram Nath Kovind resigned from Patna Raj Bhavan. Maharashtra Governor C Vidyasagar Rao is functioning as acting Governor of Tamil Nadu. Andhra Pradesh Governor ESL Narasimhan also has additional charge of Telangana. Nagaland Governor Padmanabha Acharya has additional charge of Arunachal Pradesh. Assam Governor Banwarilal Purohit has additional charge of Meghalaya. Gujarat Governor Om Prakash Kohli has additional charge of Madhya Pradesh. Some central ministers like Kalraj Mishra, who have crossed 75 years, could be made Governor.