Mayawati and Mulayam attack Modi's demonestisation move, call it a diversion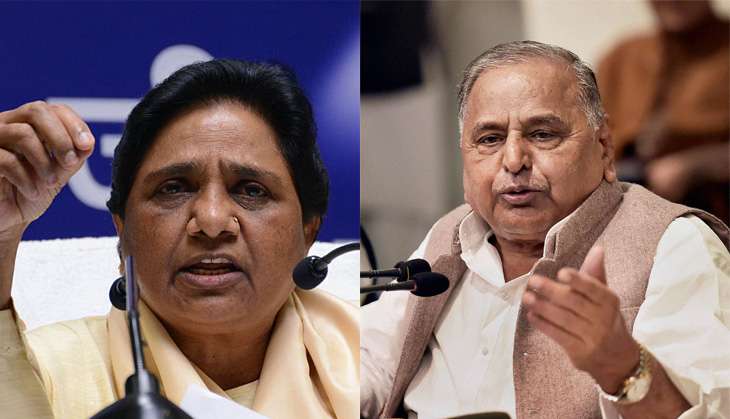 Mayawati and Mulayam on demonetisation (PTI)
Regional satraps Mayawati and Mulayam Singh Yadav attacked Prime Minister Narendra Modi during two separate press conferences on 10 November for his decision to declare Rs 1,000 and Rs 500 currency notes as illegal tender, calling it a financial emergency.
Mulayam, the Samajwadi Party president, asked the Centre to defer the decision in the interests of the common man.
A discontent Mayawati
The Bahujan Samaj Party leader was the first to viciously accuse Modi. She said that the prime minister had taken the decision after stocking up enough money abroad for his party for the next 100 years.
Also read - UP polls just got messier: Demonitisation throws Mayawati's BSP into a tizzy
"The Bharatiya Janata Party government has used its two-and-a-half year rule to benefit the rich and big industrialists to safely park their unaccounted wealth before demonetising high denomination notes," Mayawati said. She the hastily added: "I am not saying this, people are talking about it."
The BSP chief added that the Centre decided to move after cushioning the big houses from the blow.
Mayawati further accused the BJP of having entered into an agreement with petrol pump owners, who made a killing on 8 November night by not returning change to those giving Rs 1,000 and Rs 500 notes, for a cut.
Mayawati said that the decision was neither in national nor public interest. "The decision has affected the daily lives of the common man, patients farmers and daily wage earners that they can't even think of celebrating the festival of honesty which the Prime Minister wanted them to," the BSP chief said.
"The situation on the night of 8 November was as if the people were hit by an earthquake. Panicked people were out on the roads, worried about their future," she said. She accused Modi of drawing sadistic pleasure out of people's plight.
Mulayam's worries
Mulayam was more worried about the impact the decision would have on the real estate business and consequently on thousands of daily wagers who survive on construction activity.
Speaking at a hurriedly called press conference, the SP president said that the government should have consulted opposition leaders before its implementation. "We will oppose the decision and mobilise public opinion against it," Mulayam said.