Manipur: How Ibobi Singh outsmarted BJP and set Congress up for a likely fourth term
Catch Team
| Updated on: 11 February 2017, 5:46 IST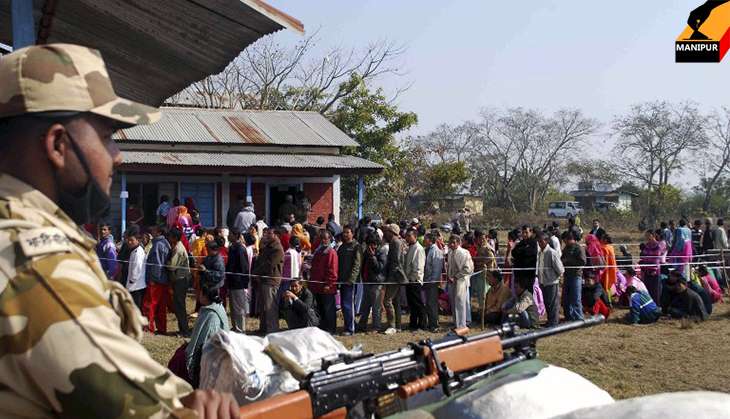 With the Election Commission of India ignoring the central government's demand to postpone the assembly election in the strife-torn Manipur, it is advantage Congress in the Northeastern state.
The tide turned in the Congress' favour after Chief Minister Okram Ibobi Singh, who is completing his third term and was facing anti-incumbency, moved to create seven new districts in the predominantly tribal-populated hill areas. In retaliation, the United Naga Council imposed an economic blockade targeted at the dominant Metei community that resides in the Imphal valley.
The blockade caused acute shortage of essential commodities and infuriated the Meiteis. The Congress jumped at the opportunity and blamed the Centre for not negotiating with the Nagas to remove the blockades. It worked too, or so it seems: The Meteis lapped up the ruling party's narrative and are blaming the Nagas for all their troubles.
Also Read: Manipur: Facing call for President's Rule, Centre may use force to lift blockade
The chief minister's "masterstroke" also sharpened the divide among the Nagas and the Kukis, both tribal communities, with the latter supporting Ibobi Singh for carving out Kangpokpi as a separate district and, thereby, fulfilling a long-standing demand of Kukis.
Ibobi's move stumped the BJP, which was confident of an "Assam-like" victory in Manipur. Indeed, a day after Sarbananda Sonowal took over as Assam chief minister, BJP grandee Ram Madhav landed in Manipur to plan the revival of the saffron party's fortunes. The BJP was confident of winning over the predominantly Hindu Meteis, and it appeared to be succeeding, too. Until, that is, Ibobi announced the decision and turned the tables.
Now, Ibobi and other Congress leaders are confident of winning a fourth straight term. Realising that it has been outsmarted, the BJP is accusing the chief minister of "deliberately" allowing the blockade to continue in order to shore up his dwindling political support.
Recently, the Congress received a shot in the arm when an influential BJP MLA from the Metei community joined it. This was seen as a clear sign of the Meities siding with Ibobi. The prevalent perception in Manipur is that the BJP is closer to Nagas than the Meteis and the Kukis.
Manipur has 60 assembly seats and with two of the dominant communities supporting the Congress, Ibobi's return for the fourth time seems a forgone conclusion.
The election will be held over two phases on 4 March and 8 March. Here's a look at the key constituencies and players in the fray.
Key constituencies: Thongju, Heingang, Thoubal, Chandel, Tadubi, Saikot and Langthabal
Key players: Okram Ibobi Singh, TN Haokip, N Biren, Thongam Biswajit Singh, Gaikhangam, TH Debendra Singh and Phungzathang Tonsing.
Also Read: After Assam win, BJP's new alliance looks to make inroads into Northeast