Man burnt alive in Rajasthan's Rajsamand district; police arrest the accused, video of killing goes viral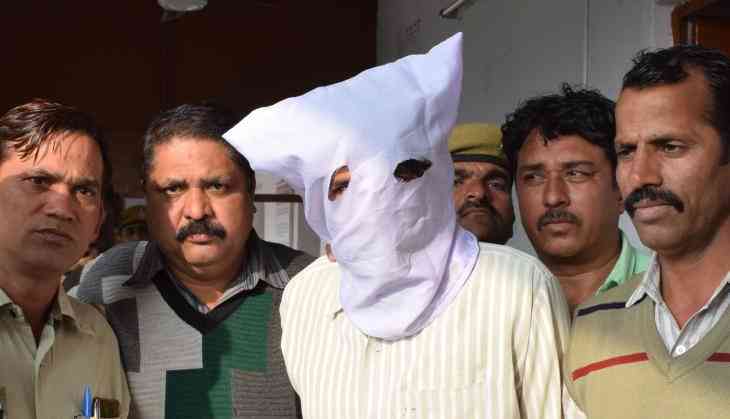 Killer arrested in Rajsamand
In a horrific incident, a labourer from West Bengal was killed and burnt allegedly for carrying out 'love jihad' in Rajasthan's Rajsamand district. The man who committed the horrendous crime on Dev heritage road in Rajnagar area of Rajsamand got it video- graphed and uploaded it on the social media. He has been arrested.
The video, in which the perpetrator of the crime shouted hate slogans, went viral on social media. The video showed a man, whom the police identified as Afrazul, being hacked to death. The assailant in the video, Rajsamand resident Shambhulal Regar, was also found to be dousing the victim with some inflammable material to set him on fire. Regar was arrested on Thursday after a police hunt.
Human rights organizations in Rajasthan termed this heinous act as the fourth case of brutal killing of a minority member in the state in the past nine months.
Commenting on the incident, Rajasthan Home Minister Gulab Chand Kataria said "the way the accused killed the man and made a video of it" was shocking. The accused has been arrested and a special investigation team (SIT) has been set up for investigation in the case, he said.
Raigar has been sent for interrogation, Rajsamand Superintendent of Police Manoj Kumar said.Manoj Kumar, with Assistant Superintendent of Police (ASP) Manish Tripathi and Deputy Superintendent of Police (DSP) Rajendra Singh, reached the spot where they found a badly disfigured body. Immediately, the Forensic Scientific Lab (FSL) team and a dog squad were summoned. The tool used for murder, the victim's motorbike and his slippers were found at the crime scene.
Director General of Police OP Galhotra in a press conference in the Rajasthan capital on Thursday said that the accused murdered the labourer and circulated the video on social media platforms. "This incident could have led to communal tension in the state, but the state police have acted swiftly on the matter. Law and order situation is being monitored," he said.
The Peoples' Union for Civil Liberties (PUCL) and other organizations have demanded the resignation of Chief Minister and Home Minister taking the responsibility for the recurrence of such incidents in the state. "All organisations of Rajasthan are shocked over the recent developments in the State in terms of the lynching of Muslims. This was a cold blooded murder of a Muslim migrant from West Bengal. CM Vasundhara Raje should resign. Home Minister of Rajasthan Gulab Chand Kataria has proved his incompetence in controlling the crimes and he should also resign. The Prime Minister and the Chief Minister need to unambiguously condemn this crime," they said in a joint statement.