Mamata wants CPI(M) & Congress support against note ban. They refuse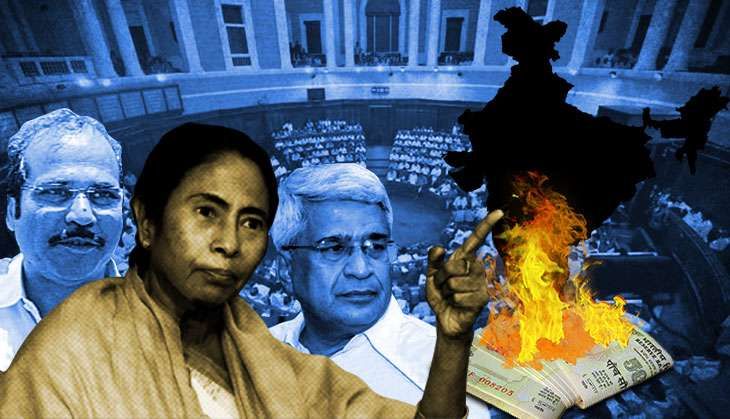 West Bengal Chief Minister Mamata Banerjee has appealead to the CPI(M) and the Congress to set aside their differences with the ruling Trinamool Congress and support her push against the Centre's demonetisation policy.
At the West Bengal Assembly on Monday, Banerjee appealed to both the Opposition parties to raise their voice against the move in the state, just like they had already done in Parliament.
"What is the Congress doing in Bengal? In Delhi, Congress leaders are cooperating with us in the fight against demonetisation," she said.
"If you want support from us against the demonitisation move, we will support you. And so, if the TMC wants support, you should support us, as the issue of demonetisation of notes should be jointly protested, irrespective of political colour."
Incidentally, BJP members were not present inside the house when the discussion on demonetisation was happening inside the Assembly.
No cooperation
However, her call seems to have fallen on deaf ears.
Senior CPI(M) leader Sujan Chakraborty said in the Assembly: "We are not going to lend our support in Bengal, as the TMC has indulged in the chit fund scam. How can we lend our support to a party who herself is not clean? Many TMC leaders and ministers are allegedly involved in the Saradha chit fund scam."
Congress leaders, too, said they weren't going to heed Banerjee's call for support. In fact, the party has decided to bring in a no-confidence motion against the government on Tuesday, against the way the TMC has poached Congress leaders.
Leader of the Opposition Abdul Mannan said: "We have decided to bring no-confidence motion against the corrupt government. The way it has poached our MLAs, elected representatives in rural bodies and municipalities is not only undemocratic, but also unprecedented in the history of Bengal politics."
National ambitions
Political analysts say it's becoming clear to Banerjee that she needs support within the state to project herself as a national leader who is fighting for the cause of the common people.
"Mamata will have to face a tough challenge to convince the state CPI(M) and Congress leaders to fight the anti-demoneisation move in the state in the wake of the strong opposition from both the state CPI(M) and Congress leaders," said political analysts Amol Mukherjee.
Edited by Shreyas Sharma