Mamata to not invite Union ministers to Bengal Business Summit over note ban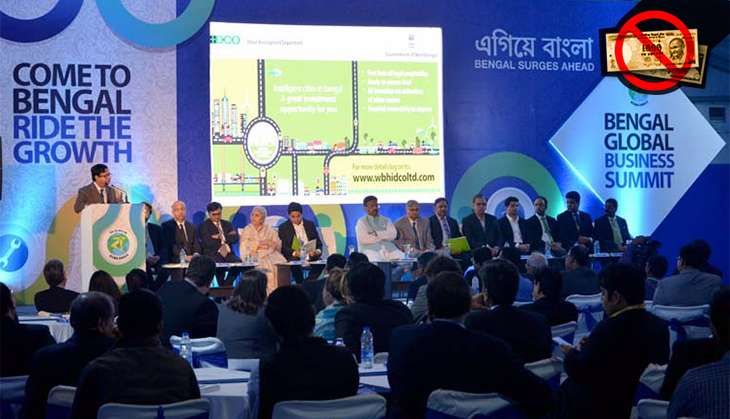 The West Bengal government, helmed by Trinamool Congress chief Mamata Banerjee, hasn't shied away from making its opinion heard about the Centre demonetisation move.
The state government is reportedly not going to invite any union ministers for the Bengal Business Summit, which will be held in Kolkata on 20 and 21 January.
Top sources in the state government say that it had earlier been decided that two union ministers would be invited to the Summit, but that decision has now been revoked.
Also read - Demonetisation: West Bengal fears revenue loss of 25% this fiscal
Last year, finance minister Arun Jaitley and railways minister Suresh Prabhu were invited. Jaitley had praised Banerjee for her efforts in organising such a much-hyped event where so many foreign delegations were present.
A change of heart
Sources in the state government say that at a meeting held a few days ago, Banerjee expressed her resentment against the Centre for demonetising high currency notes and she strongly objected to inviting any union ministers to the Bengal Business Summit.
The BJP responded to the decision by saying that Mamata always acts in an autocratic manner.
State BJP president Dilip Ghosh said, "We are not surprised. We would just like to ask Banerjee what prompted industrialists to shy away from investing in Bengal."
The Summit
President Pranab Mukherjee will be inaugurating the Business Summit this year and delegations from at least 16 countries are set to participate. This includes China, Japan, Germany, South Korea, Italy, Russia, UAE, Canada and Bangladesh.
Amit Mitra, state finance minister said that this year in the Summit will have more emphasis will be given to young entrepreneurs who have launched start-ups. Toward that goal, several students from the state in collaboration with the students of IIMC Gurgaon will organise special sessions in the Summit.
Edited by Aleesha Matharu
More in Catch - Mamata opens new front against Modi, alleges 'big scam' in Gujarat PSU
Revealed: Just before note ban, BJP bought land in Bengal as well