Mamata snubs Modi for Presidency bicentenary gala, sets stage for confrontation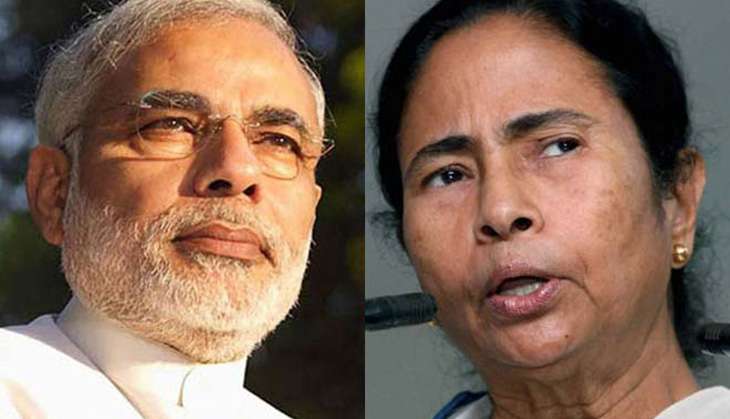 Mamata Banerjee's strained relationship with the Centre is set to worsen as her government has decided against inviting Prime Minister Narendra Modi to celebrations marking 200 years of the foundation of Presidency University.
Instead, President Pranab Mukherjee and former prime minister Manmohan Singh will be the guests of honour at the main function on 20 January. "Both the president and the former prime minister have confirmed their attendance. The chief minister of West Bengal will also be present," said Jayanta Mitra, head of the Presidency University Celebration Committee.
Although the norm is to invite the prime minister for such programmes, a senior state official pointed out, the Trinamool Congress government went against the norm given its confrontation with the Modi government over demonetisation.
Also Read: Bengal snubs Modi govt, says no to cashless payment in PDS
Indeed, just last Friday, Mamata demanded Modi's resignation, accusing him of running the economy into the ground through demonetisation, and hurting national security by promoting "Chinese companies like Paytm" for cashless transactions. The chief minister even asked the BJP to replace Modi with somebody else, who could then lead a "national government" comprising leaders of all major political parties.
Further infuriating Mamata, Governor Keshari Nath Tripathi last week asked state secretaries to submit reports, by 31 December, on the implementation of central schemes for 2015-16 and 2016-17. Reacting to the "unusual demand", the Mamata regime accused the BJP of destroying the federal structure of the country.
The departments that have been asked for the reports are Backward Classes Welfare, Higher Education, School Education, Agriculture, Water Resources, Rural Development, Urban Development, Energy and Public Works.
The governor's letter said he needs the information "for a video conference with the president". Mukherjee is slated to hold a video conference with all governors on 5 January.
Senior bureaucrats insist that they have never heard of a governor making such a demand. "It's only for the governor's speech in the assembly that we are supposed to send inputs from various departments. I don't know of any earlier instance when the governor sought inputs directly from secretaries," said a senior bureaucrat, requesting anonymity.
Also Read: Mamata slams PM Modi on note ban, calls it a 'a month of harassment, financial insecurity'