Mamata shoots off letter to Jaitley calling FRDI Bill an assault on the common man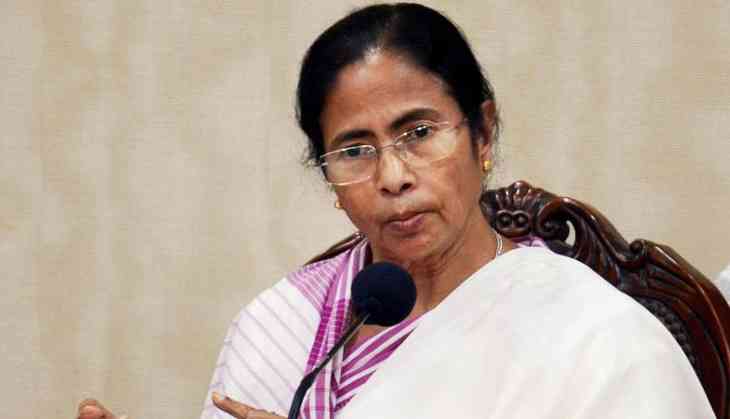 Chief Minister Mamata Banerjee on Friday wrote a letter to Union Finance minister Arun Jaitley urging him to withdraw the Financial Resolution and Deposit Insurance (FRDI) Bill 2017 which is scheduled to be passed in the upcoming Winter Session of the Parliament .
Opposed to the FRDI Bill 2017 from the beginning, the All India Trinamool Congress claims that if the Bill is passed, it will forcibly convert the deposits of the common people into equity shares of the bank.
According to AITC leaders, this is tantamount to cheating depositors for no fault of their own - which is grossly unfair and unethical.
In the letter, Mamata said that it is a travesty that Government of India, as the owner of nationalised banks, is trying to replenish the eroded capital of banks by forcibly taking away the savings of small depositors instead of facing the crisis using its own resources.
More so, part leaders say that if the Bill is passed, it could change the nature of deposits from one class to another. This would, in turn, change the interest rate or the tenure of the deposits. The new Bill will have provisions to impose a stay on depositor's right to withdraw deposit before maturity.
According to Mamata, common people are already reeling under the adverse effects of demonetisation and the hastily introduced Goods and Services Tax (GST) regime.
The bill empowers Resolution Corporation - envisaged as an oversight body to monitor failure of financial institutions - rural, nationalised and co-operative banks - and to limit the fallout of the failure.
This has led to some apprehension among farmers that taking loans may become a lot harder int he coming days.
Industry bodies like ASSOCHAM are also worried about the "bail-in" clause, and have said it could potentially harm deposits in savings accounts.
The politics
According to BJP, AITC opposes all policies initiated by the Centre. State BJP President Dilip Ghosh said, :We feel that Centre's move to pass the FRDI Bill will strengthen the banking system and provide quick service to depositors."
CPI(M) however said that they will also oppose the FRDI Bill in the Parliament. Sujan Chakraborty said, "If FRDI Bill is passed, it will affect small depositors."