Mamata opens new front against Modi, alleges 'big scam' in Gujarat PSU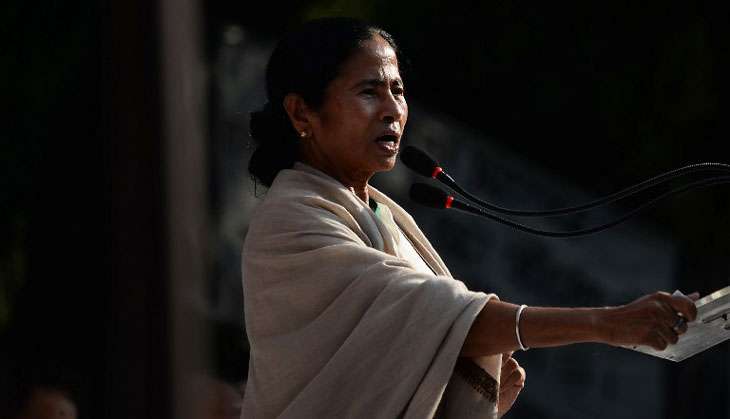 Exactly a month ago, on 8 November, Prime Minister Narendra Modi announced the policy of demonetisation, which has since thrown the common Indian's life out of gear.
The Trinamool Congress has been the most vocal political opponent to the policy, but it has failed to achieve the kind of Opposition unity it was looking for. Not only has the PM not responded to the party's questions in public and in Parliament, but despite her rallies in Uttar Pradesh and Bihar, Banerjee has failed to garner enough Opposition support.
So, it has now changed tack, and has decided to turn up the heat on the PM by highlighting alleged scams that took place during his tenure as Chief Minister of Gujarat.
On Thursday, TMC supremo and West Bengal Chief Minister Mamata Banerjee highlighted a CAG report - a performance audit of the Gujarat State Petroleum Corporation Limited (GSPCL). The public sector undertaking has failed to start operations since 2005, despite borrowing around Rs 19,576 crore from 15 public and private banks.
Interestingly, among GSPCL's board members is a familiar name - present Reserve Bank of India Governor Urjit Patel.
Banerjee called it a 'big scam', and asked Modi what the 'hidden agenda' behind demonetisation was.
Analysts' view
Political analysts say the TMC's new tack is a good strategic move, but it has to ensure that it moves ahead with solid tactical calculations while highlighting other alleged scams.
Biswanath Chowdhury, political analyst, said: "People will appreciate Mamata and her government's moves, especially when they are facing a lot of hardships due to demonetisation. They want someone to raise the issue, and Mamata is doing it for them.
"However, this latest change in strategy is understandable, because she desperately wants a more prominent role in national politics."
Edited by Shreyas Sharma
More in Catch
Bengal babus' dilemma: To listen to Modi or Mamata
Mamata wants CPI(M) & Congress support against note ban. They refuse
Revealed: Just before note ban, BJP bought land in Bengal as well