Mamata meets Pawar, Sanjay Raut & K Kavitha in her effort to build an anti-BJP front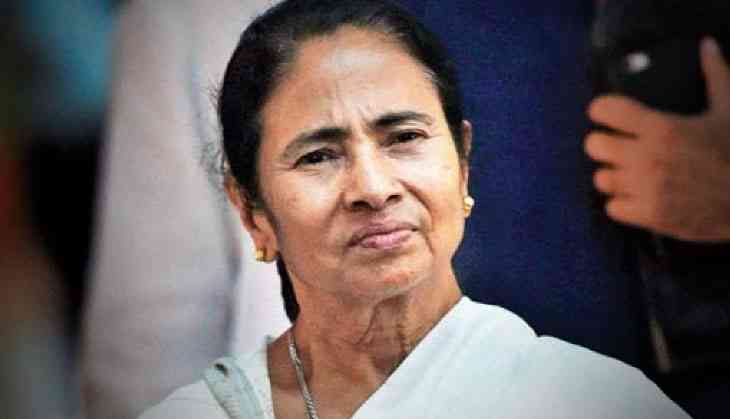 In her efforts to bring together various anti-BJP parties, West Bengal Chief Minister Mamata Banerjee came to Parliament on Tuesday and held a series of meetings. She met Shiv Sena MP Sanjay Raut and Telangana Rashtra Samithi (TRS) MP K. Kavitha and daughter of Telangana Chief Minister K. Chandrasekhar Rao in Parliament and went to Nationalist Congress Party chief Sharad Pawar's home for dinner.
She said she will also meet prominent BJP dissidents Yashwant Sinha and Arun Shourie among others on Wednesday. She is said to have urged all regional parties and dissenters within the BJP to come together.
"I have spoken with leaders of various parties like DMK, NCP and RJD and after discussing with them it was decided that those regional parties who are strong in their own state should fight BJP alone, but those regional parties which are not strong should align with Congress to fight BJP," she said.
" For example in Uttar Pradesh, Mayawati and Akhilesh Yadav should join hands together to fight the BJP," she added.
The West Bengal CM further urged SP president Akhilesh Yadav and BSP chief Mayawati to call a joint meeting of Opposition parties in Lucknow.
"Similarly in Andhra Pradesh Chandrababu Naidu's TDP is strong enough to fight BJP. In Maharasthra, NCP will fight the BJP. Every party has compulsions but they must compromise for the betterment of the nation," she said.
Referring to the proposed No Confidence Motion against the BJP, Banerjee said, "I have heard that many BJP MPs will vote against them and this is why the government has not allowed a no confidence motion. BJP is scared of its own MPs".
When reporters asked her whether she will campaign in the Karnataka Assembly election , she said "I want Congress to go with Deve Gowda in Karnataka but that's Congress decision. In Tripura we felt that Congress should have aligned with us".
"I maintain contact with everybody including Hardik Patel. I do not want to alienate anybody. There is no party in the country that is more communal than BJP, and our main aim is to oust BJP from the Centre" she said.
Wednesday she met Congress leader Sonia Gandhi. "I wished her speedy recovery and also spoke about support from Congress for regional parties that are not strong in their own states to strengthen the national front. Our main idea is to oust the BJP from Bengal as they are trying to create communal tension. They do this out of political vendetta," Banerjee said.
Trinamool sources said Banerjee wanted to impart the message that Congreess should not lead an Opposition front and the political compulsion of regional parties must be respected.