Mamata lambasts Modi govt on Kashmir & Pak, says it's weakening federalism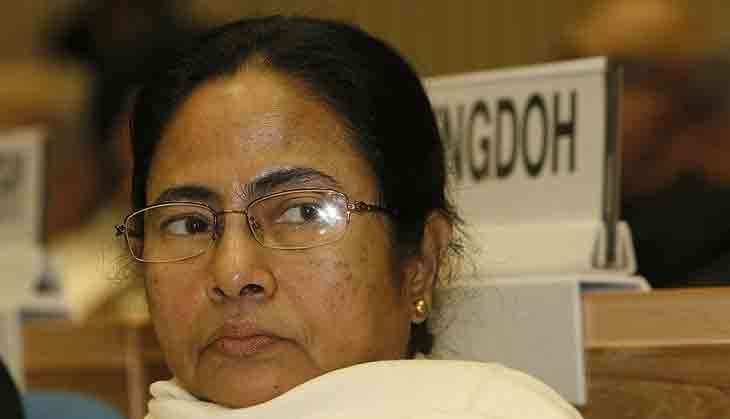 Trinamool Congress supremo and West Bengal Chief Minister Mamata Banerjee launched an unprecedented verbal attack on the Narendra Modi-led Central government on Saturday.
At a press conference at Nabanna, the seat of the state secretariat, Banerjee said the Centre's Kashmir and Pakistan policies had failed.
"Their diplomacy is a disaster. The Pakistan issue has become worse than an emergency because of the Centre's failure," Banerjee told reporters.
Banerjee claimed that during the inter-state council meeting too, the Centre's failure to control the Kashmir and Pakistan issues were discussed.
"I never said anything about the Centre till it became an emergency situation. Why did Narendra Modi suddenly go to Pakistan on their Prime Minister's birthday and give him a surprise visit? Many things happened after that," she added.
Banerjee also lambasted the BJP over the protection of gau-rakshaks, and said that in the name of cow protection, the country was seeing violence.
Weakening federalism?
Banerjee also said every party must come together to fight unitedly against the 'attempts' by Modi government to 'thwart the federal structure'.
"We will approach the President of India about the Centre's undue interference in the business of states, and it is indicating a dangerous red signal to stop the democratic system," she said.
Hitting out at the BJP for being a high-tech, publicity-oriented party, Banerjee said: "Bhaashan (lectures) on social media can get you votes. But what about nation-building?"
Criticising the Centre, Banerjee pointed out that inflation was rising, and that development projects for weaker sections of society had stagnated.
She said: "If states pay most of the funds, why should schemes be named after leaders of the ruling party at the Centre? They (Centre) are naming schemes after the Pradhan Mantri, but states have to bear a major part of the fund share, and as a result, states have been sidelined. There's so much arrogance in the first term that the Centre wants to monitor the activities of state treasuries.
"I have never seen a more arrogant Central government. Do they want to do away with state governments? This is against spirit of the Constitution. The Centre is not taking states on board. We have never faced such discrimination before."
Banerjee also threatened to hit the streets if the Centre did not course-correct.
Edited by Shreyas Sharma
More in Catch
A resolute Didi? Stern warnings over Bengal syndicate raj, but not much action
Cash cow: BJP to give loans to farmers who own cattle
Who wants a smart city? Not Mamata