Maharashtra: BJP spokesperson Avadhut Wagh compares PM Modi with Lord; says he is '11th incarnation of Lord Vishnu'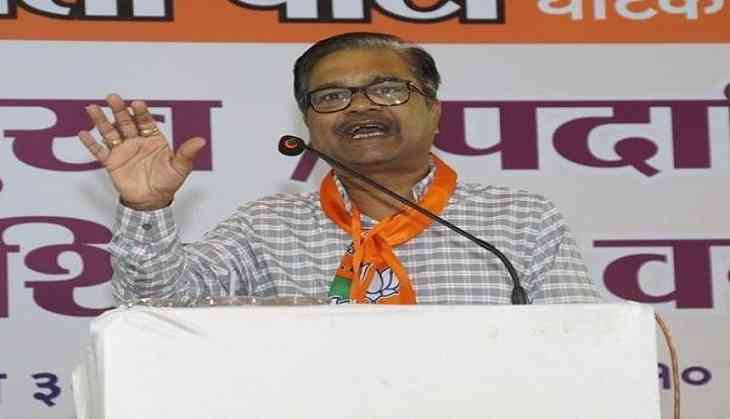 Giving PM Modi a shade of Lord, Bharatiya Janata Party's Maharashtra Spokesperson Avadhut Wagh called him the 11th incarnation of Lord Vishnu.
The party's state's spokesperosn tweeted "Hon PM @narendramodi ji is the 11th #Avatar (incarnation) of Lord Vishnu (sic)'.
Hon PM @narendramodi ji is the 11th #Avatar of Lord Vishnu
यदा यदा हि धर्मस्य...

— Avadhut Wagh (@Avadhutwaghbjp) October 12, 2018
Talking to a Marathing news channel, Wagh also said that the country is fortunate that it has got such a god-like leader in Modi.
The comment prompted ridicule from the Congress. Criticizing Wagh and his comment to compare Modi with God, Congress spokesperson Atul Londhe said it was an insult to the gods and an attempt to find lost political relevance.
He also said that these comments should be ignored. "I do not think this (comment) needs to be given much importance," said Londhe.
Londhe also said that the remark shows the 'low level of culture' within the ruling Bharatiya Janata Party.
Taking a jibe at Wagh, Nationalist Congress Party MLA Jitendra Awhad said "Wagh is an engineering graduate from VJTI. There is a need now to check if his certificate (degree) is genuine. This was not expected from him".
PM Modi has been compared with the divine figure many times. In May, he was called a reincarnation of Lord Ram by BJP MLA Surendra Singh. Surendra said that he along with the prty president Amit Shah and Uttar Pradesh Chief Minister Yogi Adityanth will fulfil the dream of 'Ram Rajya'. He called Amit Shah as Laxman.
Also read: #MeToo effect: BJP Chief Amit Shah reacted to the sexual harassment charges against Union Minister MJ Akbar; here's what he said