Jyotiraditya Scindia resigns from Congress shortly after meeting PM Modi, Amit Shah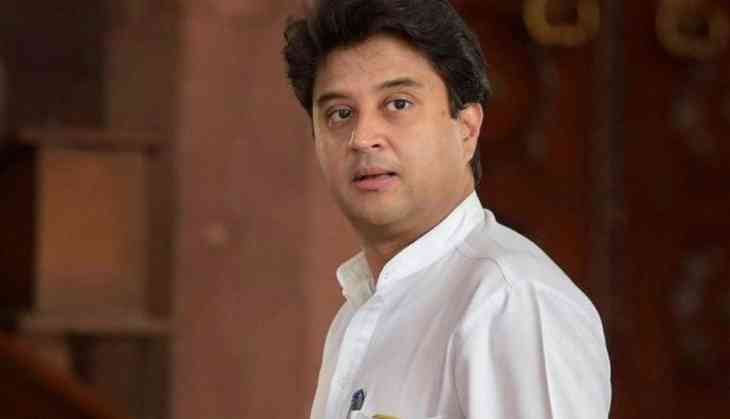 Discontented Congress MP Jyotiraditya Scindia has resigned from the party this morning, after meeting Prime Minsiter Narendra Modi and Amit Shah at the Prime Minister's residence in the national capital. According to sources Scindia may join the BJP and be nominated to the Rajya Sabha.
In his resignation letter, Jyotiraditya Scindia wrote: "...this is a path that has been drawing itself out over the last year".
"While my aim and purpose remain the same as it has always been from the very beginning, to serve the people of my state and country, I believe am unable to do this anymore within this party," he wrote.
Also Read: Madhya Pradesh Crisis: Jyotiraditya Scindia meets Amit Shah, PM Modi amid reports of him joining BJP
March 10, 2020
As soon as he posted the letter, the Congress reacted by expelling him for anti party activities. A brief statement by KC Venugopal, who rushed to meet Sonia Gandhi this morning stated, Mr Scindia's expulsion had been approved with immediate effect.
Jyotiraditya Scindia's moves have left the Congress government in Madhya Pradesh on the point of collapse.
According to sources, as many as 25 Congress leaders are ready to submit resignation letters, by fax, to the Speaker of the Madhya Pradesh Assembly in the move that will oust the Kamal Nath government.
If the government falls, it will be the second since the Congress-JDS government in Karnataka last year and will be a major setback for the party already struggling for relevance after two successive defeats in Lok Sabha elections.
Also Read: Jyotiraditya Scindia unreachable as he is suffering from swine flu, says Digvijay Singh amid political crisis in MP