Low key birthday, no statues: meet Mayawati's new avatar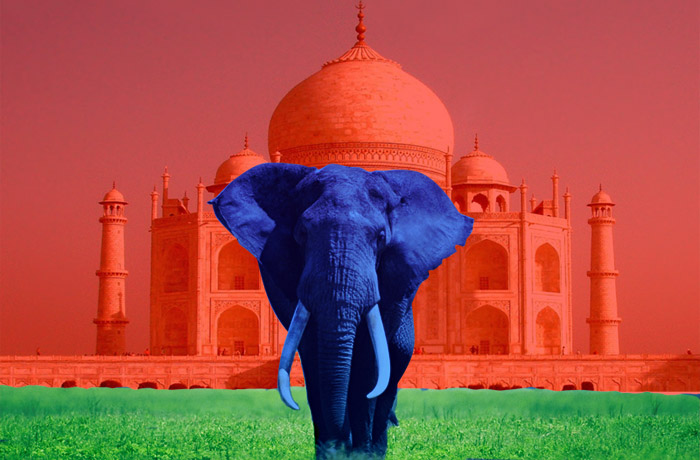 The birthday
Mayawati\'s birthday this was uncharacteristically low key
The emphasis was less on pomp, more on reaching out to the poor
The strategy
Mayawati used the birthday to gather her party functionaries
She exhorted them to spread the \"blue light\" in every village
More in the story
In political circles, Mayawati's birthday is known for its grandeur. When the BSP was in power in Uttar Pradesh, the state capital Lucknow used to be painted blue on this occasion. The celebrations would begin well before a week or so.
However, her birthday on 15 January this year will be remembered for its lack of pomp and show. Only Mayawati's bungalow at 12, Mall Avenue and Bahujan Samaj Prerana Sthal were decorated with blue lights. The conspicuous blue flags were also absent from the road.
Read: Why Mayawati will never let BJP appropriate BR Ambedkar
Yet BSP workers were more enthusiastic than the previous year. Mayawati's face brimmed with confidence while conveying her birthday message to her supporters.
She exhorted party workers to "go and spread the blue light in villages". BSP supremo also came down heavily on the Samajwadi Party and BJP. Interestingly, she refrained from attacking the Congress.
Political pundits are busy in reading between the lines. Is she so confident of her poll preparations that she forsees "blue light" in every village? Or does she plan to spread this light with the help of the dimming lamp of the Congress?
The polls are still a year away but the BSP's rank and file seem to be smelling victory already. Perhaps this is based on the silent preparations that the party has been making.
Social welfare instead of splendour
The low-key birthday celebrations are a case in point. People still remember how Lucknow used to turn blue on Mayawati's birthday when she was the chief minister. Crores of rupees were spent year after year on her birthday bash. The diamond necklaces and other expensive gifts Mayawati supposedly got became part of her folklore. She also drew criticism for extracting donations from workers in the name of her birthday.
Mayawati's birthday on 15 January this year will be remembered for its lack of pomp and show
Even this year everybody seems to be talking about her birthday, but for very different reasons. Extravagance has been replaced by social service. BSP workers celebrated the day as Jankalyankari Divas (public welfare day) in every district. Senior party functionaries, Rajya Sabha MPs and MLAs were instructed to actively participate in various social service activities and events. Party workers reached out to poor people with a missionary zeal.
No more statues
Mayawati has never let ideology come in the way of practical political decisions. There was a time when party's doors were completely closed for upper castes. However, times changed and the party's mantra of 'Bahujan Hitay, Bahujan Sukhay (for the happiness of many, for the welfare of many)' changed to 'Sarjvajan Hitay, Sarvajan Sukhay (for the happiness of all, for the welfare of all).'
The party, whose existence was based on its opposition to Hindu caste hierarchy, began proclaiming 'Hathi nahin Ganesh hai, Brahma, Vishnu, Mahesh Hai (It is not just an elephant, it is Lord Ganesha, It is Lord Brahma, Lord Vishnu and Lord Mahesh)'.
BSP workers celebrated the day as Jankalyankari Divas (public welfare day) in every district
This type of social engineering brought Mayawati to power in 2007. However, the 2014 general elections came as a big jolt to the party as it failed to open its account. Even its recognition as a national party came under the threat.
Mayawati seems to have taken this setback as a wake-up call for the 2017 Assembly elections. She has already declared that she will not build statues and monuments of herself if she is voted back to power. The modest birthday celebrations are part of the same strategy.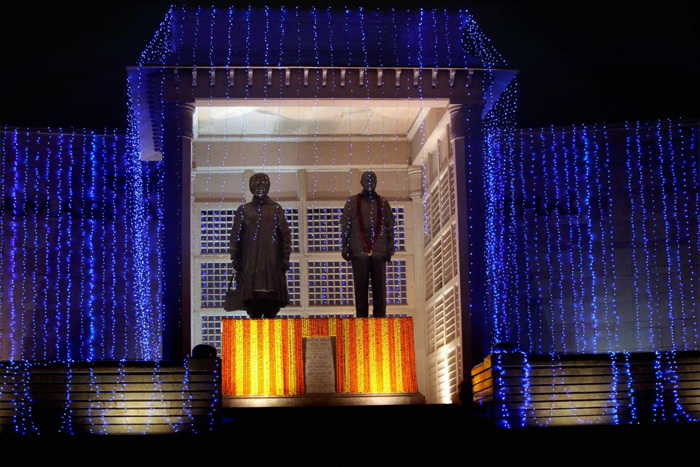 According to political analysts, Mayawati has probably realised that caste politics is not enough to come to power in Uttar Pradesh. She is trying to package herself as a development icon as well.
More than half the candidates have been declared
Sources claim that donations were during her birthday this year as well, but it was a voluntary exercise. There are also rumours that donations for her next birthday were demanded in advance.
Also read: Is a BSP-Congress-RLD Grand Alliance emerging in UP?
The party has already declared more than half of its candidates for the next Assembly elections. There are rumors that every candidate donated a minimum sum of Rs 15 lakh. This amounted to a fund of over Rs 60 crore for the party. Such collections won't be possible next year, as the model code of conduct for the elections would be in place.
Birthday turns into a team building exercise
All the zonal co-ordinators, senior leaders and party candidates were present in Lucknow for Mayawati's birthday. The meeting of the party's state unit takes place on the 10th of every month. It was decided during the meeting that all local leaders would be present on Mayawati's birthday.
This seems to be Mayawati's way of rallying her forces and getting them in battle mode.
More in Catch:
CBI may come in handy for BJP to trouble Mayawati; and SP won't mind
100 days of Oli-garchy: Nepal PM's joke is on the people
End Game: why saying goodbye to obnoxious, racist Hewitt is still so hard
What this incredible story of a beggar couple's 'riches' says about Mumbai