Lok Sabha Elections 2019: TRS announces candidates for 17 seats in Telangana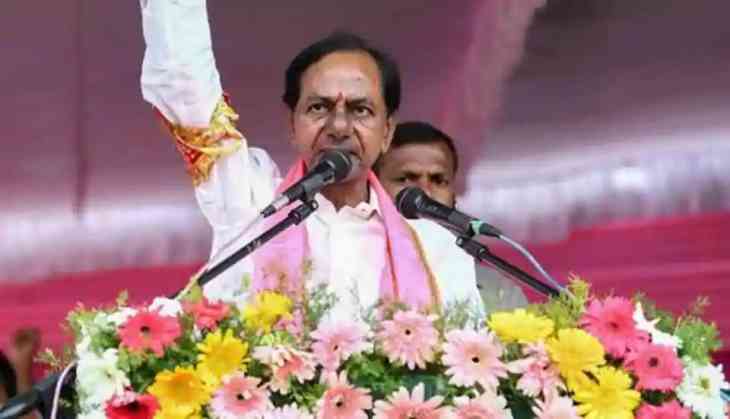 K. Chandrashekar Rao-led Telangana Rashtra Samithi (TRS) on Thursday announced its candidates for all the 17 Lok Sabha seats in Telangana.
The party has again fielded KCR's daughter K Kavitha from the Nizamabad Lok Sabha seat.
Besides her, Vemireddy Narasimha Reddy will contest from Nalgonda, Pasunuri Dayaker from Warangal, G Nagesh from Adilabad, Talasani Saikiran Yadav from Secunderabad, Manne Srinivas Reddy from Mahabubnagar and Puste Srikanth from Hyderabad, among others.
The party has also announced two names for the Legislative Council positions out of the four legislative council seats that are going to be vacated shortly.
The Telangana Chief Minister has picked Nalgonda MP Gutha Sukhender Reddy and Kukatpally TRS leader Kurmaiah Gari Naveen Rao for the two seats.
Telangana will go to polls in a single phase for all 17 Lok Sabha seats at stake on April 11.
-PTI