Modi loses 'Somalia'. Now it's VS vs Vijayan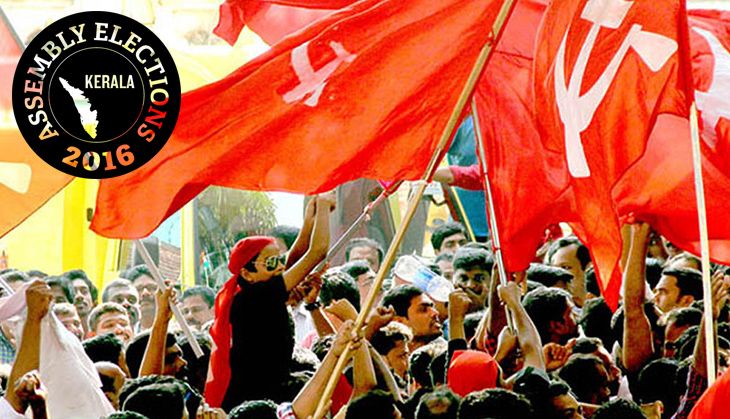 The Left Democratic Front is heading for a clear victory in the Kerala Assembly elections. The CPI(M) led alliance is leading in over 90 seats and it has almost repeated its triumph in the 2006 Assembly elections when it had won 99 seats.
All the LDF heavyweights are leading with comfortable margins. VS Achuthanandan from Malampuzha, Pinarayi Vijayan from Dharmadom and TM Thomas Isaac from Alappuzha are all leading.
Speaking to media persons in Palakkad as the trends started pouring in, CPI(M) veteran VS Achuthanandan said that the results were proof of a Left wave in Kerala.
"The result shows that the people of Kerala are going to compromise on issues such as price rice, women's insecurity," he said.
The bigger question for the LDF now would be decide on who would be the Chief Minister. Though 92-year-old Achuthanandan remains the popular choice, the MLAs may well choose Vijayan. The latter had a greater say in ticket distribution and a larger portion of the MLAs would owe loyalty to him.
The Congress-led UDF is likely to just about cross 50 seats in the state. This would come as a huge disappointment to the party as its performance in the 2014 elections had given it hope that Kerala would depart from its history of voting out incumbent governments.
Congress spokesperson PC Chacko conceded defeat in the state. "We may have to concede defeat. The party will fix responsibility," Chacko, who also hails from Kerala, told ANI.
The silver lining for the Congress is that many of its young faces have won. NSUI national president Roji John won from Angamaly, a seat that was earlier held by the LDF. Shafi Parambil, who is from a youth Congress background, is leading in Palakkad. He appears to have overcome a spirited challenge from the BJP candidate there.
The BJP finally seems poised to open its account in Kerala as O Rajagopal is likely to win from the Nemom seat in Thiruvananthapuram district. Rajagopal, a former Union minister, had for long been the sole ranger for the BJP in Kerala and it is probably in the fitness of things that he becomes the party's first MLA in the state. But besides this victory, the results would be disappointing for the BJP as it failed to win any of the other seats it had pinned its hopes on