#JNUCrackdown: Journalists, professors questioned by Delhi Police
Catch Team
| Updated on: 14 February 2017, 5:45 IST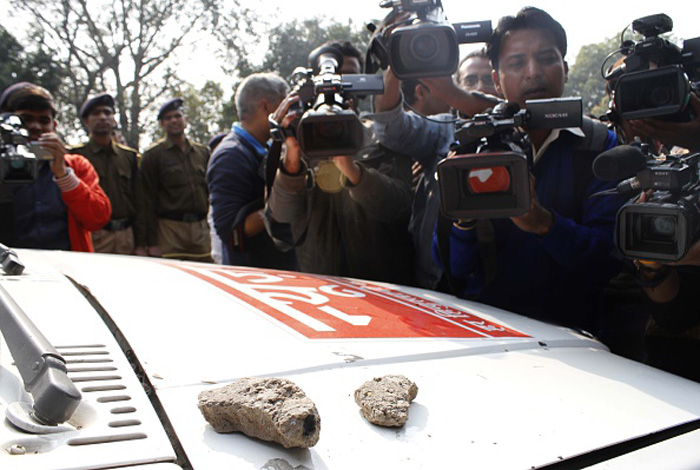 Hours before Umar Khalid and other JNU students under the arc of investigation in the JNU case resurfaced on the campus, Delhi Police landed up at the houses of several journalists.
As many as seven journalists, including two from large English newspapers, one from a Mumbai-based daily, a reporter of a leading weekly magazine, a reporter with a top English news channel and two journalists associated with this online portal were shocked to see cops landing up unannounced.
Reportedly, as many as 50 individuals were questioned by the police in connection to the "missing" students. Some of them were academicians and professors.
Journalists have condemn the way police tried to gather information. The objections were not only about the questioning, but also that police personnel were rude.
"We are working on the presumption of innocence. The law requires that any person arrested has to be produced before a court of law within a specified period of time. But the police have found various ways of evading this obligation. This creates a hiatus between police action and judicial review, when serious harm could be caused to the interests of the accused person," said senior journalist Sukamar Murlidharan.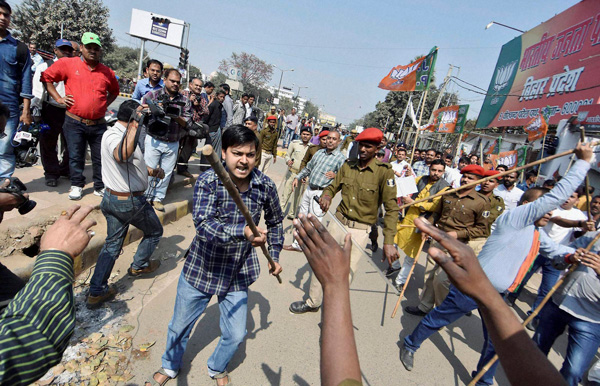 "It is essential, therefore, that the accused person should have access to the public arena at all times. By interrogating journalists who spoke to the persons of interest, Delhi Police created a fear psychosis and infringes on rights of the accused," he added.
But should the police not ask journalists about developments around the incident?
"If they want to question us about developments in the university, they can always ask us to come to the police station. Cops coming to homes and following journalists is completely wrong," said a journalist who was questioned in connection to the case.
TV anchor and senior journalist Ravish Kumar told Catch: "Did Delhi Police go to the house of a senior journalist who went all the way to Pakistan and met Hafiz Saeed? The way journalists are being questioned is wrong and unacceptable."
"Even those who met Hafiz Saeed would not appreciate these kind of police hunt. We meet hundreds of people and talk to them for news. They are all kind of people. If this is the reason of questioning us, all journalists who covered stories related to the decoits of Chambal should be sent to jail," he said.
Another senior journalist said: "It is not just about questioning the journalists and seeking information from them. They are chasing journalists; reaching their houses; tapping phones - this can't be accepted."
Edited by Joyjeet Das