Have a happy b'day netaji. Indian democracy will pay for it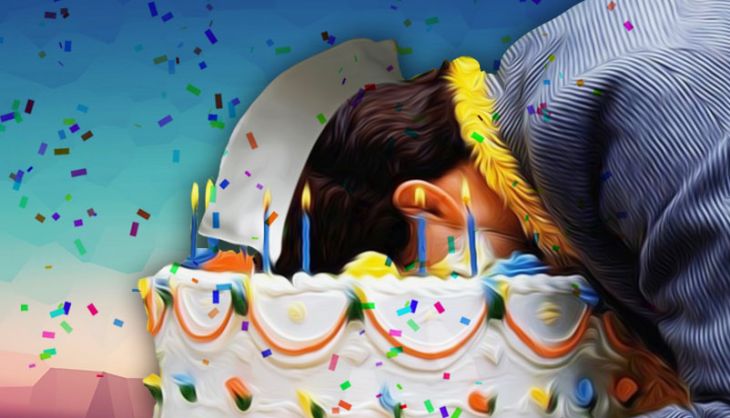 Celebrating leaders
Modi\'s birthday was celebrated by the banks of Sabarmati
Mulayam was put on a chariot
Mayawati has already been panned for big bashes
More in the story
Why did this phenomenon suddenly start in the \'90s?
What are the symbolism used in this culture of celebrating birthdays?
How is it leading to conflicts within Indian democracy
It's a trend now - politicians celebrating their birthdays. In India, birthdays of netajis are now celebrated with much fanfare by their kin as well as supporters.
Last year, a big event was organised with pomp by the Sabarmati in Ahmedabad to welcome the Chinese Premier. But it turned out to be a show to celebrate the birthday of Prime Minister Narendra Modi.
This despite Modi being trained by the Rashtriya Swayamsevak Sangh (RSS), whose ideology doesn't permit celebration of birthdays.
Seems, with political power on his side, the PM has openly took to the culture of birthday celebrations.
On 15 January, workers of Bahujan Samaj Party (BSP) celebrated the 59th birthday of Supremo Mayawati at block and district levels. The party claimed the occasion would be used for taking various schemes of the party to the people.
The strategy behind celebrating Mayawati's birthday was to enthuse party workers for forthcoming elections, some party workers claimed.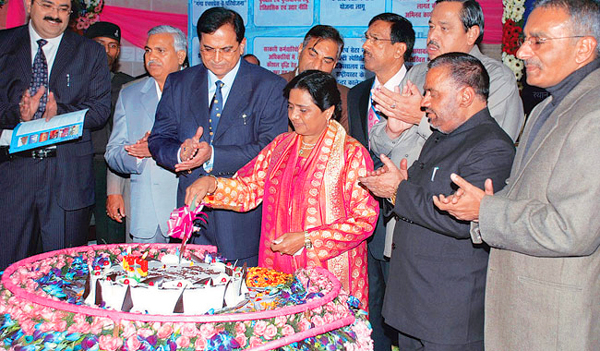 Earlier, the party had been criticised for the ostentatious display of wealth - funded by party supporters - while celebrating Mayawati's birthdays. Since then she has linked her birthdays with consolidation of the party rather than a display of lavishness.
She also termed it Public Welfare Day and has asked party workers to help the poor, homeless and underpriviledged.
Her bete noire Mulayam Singh Yadav celebrated his birthday lavishly at Saifai, his birthplace. The lavishness included a performance by renowned music composer AR Rehman. And the celebrations were not contained in Saifai.
The media panned such celebrations at a time when several districts in Uttar Pradesh, where Yadav's Samajwadi Party is in power, were reeling from drought.
Last year too his birthday was celebrated lavishly in Rampur. Like a king, he was sat on a silver chariot and large cut-outs of him were put up everywhere.
Defending the celebrations, Yadav quoted eminent Samajwadi leader Late Janeshwar Mishra who suggested such occasions were an opportunity to mobilise the cadre.
It still raises a critical moral question: how can the such feudalistic mores help democracy?
Also, what are the political implications?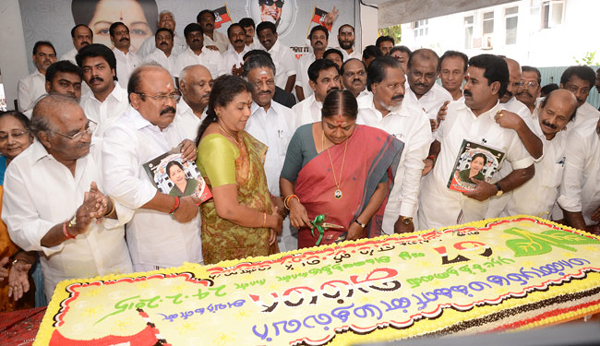 In Indian culture and tradition, aristocrats have been known for their propensity to display wealth. Princes would celebrate their birthdays with pomp and show. But even they would rarely do it later in their lives barring some rituals like 'solah sanskar'.
Many aristocrats distributed food and clothes among the poor to celebrate birthdays in their family. Case in point: the legend surrounding King Harshavardhan. The myth is he would sit in Prayag (near Allahabad) distributing alms to the poor.
But there is no record of feudal landlords and aristocrats celebrating birthdays.
The culture of birthdays dawned in India's political scenario in the 1990s, possibly as the influence of western culture grew. Perhaps, the "hero worship" of political leaders in south India also played a role.
Up to the '90s, leaders such as Indira Gandhi or VP Singh and Chandrashekhar never made a big deal out of their birthdays. Surprisingly, now leaders like Yadav - a product of the politics of the '70s and '80s do.
The phenomenon has to be seen as a manifestation of growing corruption and malpractices in Indian politics. Political power and money-muscle power develop their own culture, which in turn develops new political strategies. Celebrating birthdays is a part of that culture.
The lavishness, the pomp and show of affluence, the political colour, and the feudal-aristocratic symbols are raising an inner conflict in parliamentary politics.
The distribution of alms and doling out of funds reminds people of the aristocracy. This culture of celebrating birthdays by is a "metaphorical form" of politics.
Indian democracy has become a mix of conflicts between individualism, dynasty and feudal culture on one hand and modern aspirations, modern lifestyles and modern technology on the other.
Similarly, birthdays of political leaders are about aristocratic opulence on one hand and electoral politics on the other.
Typically, a huge cake is ordered for the leader whose birthday is being celebrated; he or she is put on a throne or on a chariot. Alongside, efforts are on to raise funds.
Huge amounts of funds from unknown sources has subverted the basic characteristic of democratic politics. Such money, mostly stemming from corruption, has increased affluence in politics manifold. Political leaders as well as their supporters have been affected.
This has been made possible by the active participation of power hungry, middle-income supporters. This culture indicates that rather than being progressive and liberal, a major section of the Indian middle class is the source of Indian democracy's inner conflicts - in which feudal aristocracy and modern aspirations go hand in hand.
This section, which is the beneficiary of new political strategies, also wants to be a part of the new political development of celebrating birthday parties of leaders with great fanfare.
Unfortunately, politics aimed at liberating and benefitting the poor has been influenced by the new trend and is slowly losing its radical meaning.
The views expressed here are personal and do not necessarily reflect those of the organisation.