Hand with burnt fingers: Cong plays it safe to avoid Punjab-style goof-ups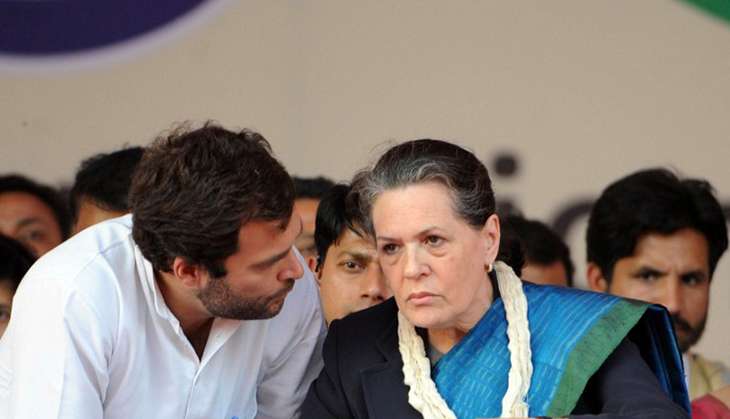 Having scored self goals over appointments of general secretary in-charge of Punjab on two occasions, the Congress party is now treading carefully over the appointments of several vacancies for crucial positions in multiple states.
After general secretary in-charge for Punjab Shakeel Ahmed left for Canada citing personal reasons, that could see him out of action for a couple of months, Congress was left scurrying for a face to take charge of the state. Considering that Punjab goes to polls in early 2017, those responsible to take the call forgot to do a background check which has embarrassed the party beyond belief.
Also read - New guard for Grand Old Party: does Rahul Gandhi need advice?
First, it appointed veteran Congress leader Kamal Nath as Ahmed's replacement - a move that backfired. Accused of participating in the 1984 Sikh riots in Delhi, his appointment gave a chance to Congress' rivals in Punjab to launch an offensive against the party for "hurting the sentiments of the Sikhs:. Sensing the fallout, Nath turned down the offer and asked Congress president to look for an alternative.
The Congress then named Himachal Pradesh Congress leader Asha Kumari as the new Punjab state in charge. Yet again, the party found itself in a very uncomfortable position after Kumari's chequered past was revealed. Convicted on charges of land grabbing, she is currently out on bail and her appointment has given the opposition more ammunition.
Keeping all this in mind, the party is now treading carefully with all the other appointments.
The vacancies
Bihar
Congress is set to appoint new PCC chiefs in many states and sources say that the senior leadership is now doing a thorough background check of all the candidates in the fray. In Bihar, PCC chief Ashok Choudhary is a minister in the state Cabinet and will have to relinquish the post for someone new. Ever since the Bihar elections, there have been talks of another face replacing Choudhary, but a decision has not been made as yet.
Some of the names doing the rounds are Shakeel Ahmed, former RJD leader Akhilesh Singh, CLP leader Ashok Ram and Prem Chand Mishra. Sources said that Ahmed was not in the race till recently but is now being considered for the post.
However, names of Brahmin candidates are also being discussed since Congress is planning to woo this particular vote bank that has deserted the party since 1991. "Just like UP, a Brahmin face could help Congress establish itself as the natural choice of the community in Bihar. Also, before 1991, Muslims too backed Brahmin leaders helping Congress win one election after another," he added.
Tamil Nadui
There is another vacancy in Tamil Nadu after EVKS Elangovan tendered his resignation taking responsibility for the party's dismal performance in the recently held assembly elections. The party fought 41 seats in alliance with DMK and could win only eight seats in the assembly polls and reportedly Rahul Gandhi was not too pleased with the results.
Elangovan's resignation has led to factionalism within the state unit with many leaders staking their claim. Those being considered for the post include Rahul confidant and former Lok Sabha MP Manicka Tagore, former cabinet minister Su Thirunavukkarasar and Chidambaram-loyalist and ex-deputy mayor of Chennai Karate Thiagarajan.
Assam
Similarly, Assam has a vacancy after the death of PCC chief Anjan Dutta who had been ill for quite some time. The party is expected to name someone who is acceptable to all and work with state and national leaders. Senior leader from the state Bhubneshwar Kalita is leading the race.
Having been PCC chief for 10 years, Kalita was replaced by Dutta in 2014 and according to insiders, he could make a comeback. However, in 2014 he was questioned by the CBI in connection with the Saradha scam which could go against him. Another contender for the PCC chief post is Pradyut Bordoloi who has been a minister with several portfolios in the previous Tarun Gogoi government.
Uttar Pradesh
Even in UP, reports suggest that incumbent PCC chief Nirmal Khatri could be shunted out to accommodate a Brahmin face - a demand put forth by poll strategist Prashant Kishor. Apparently, Khatri and Kishor don't get along well and the latter has been pushing for Khatri's ouster. The Brahmin faces being considered include former Union minister Jitin Prasada, Rajya Sabha MP Pramod Tiwari and former Varanasi MP Rajesh Mishra.
Northeast in-charge
After the party's general secretary in charge of north-east, V Narayanasamy, was sworn in as the chief minister of Puducherry, CP Joshi was given additional charge of the region. He already handles Bihar and West Bengal. It is expected that Joshi will soon be relieved of the additional burden after the the organisational reshuffle that has been on the cards for some time now. Whoever makes the cut would have a tough job at hand since the Congress in the region is witnessing multiple rebellions with an aggressive BJP making inroads with the slogan of Congress Mukt Northeast
Considering what happened in Punjab, Congress would have to think twice before making any new appointments to prevent further embarrassments.
"We need to be very careful and can't be repeating same mistakes again as it happened in Punjab. Sometimes I wonder whether enough background checks are done on the aspirants before they are given key positions. The party is anyway going through one of its most challenging phases and such mistakes could only make it worse," mentioned a party functionary.
More in Catch - Ominous sign: what Rajya Sabha poll cross-voting says about Congress in UP
Ageing queen, reluctant heir: why Congress must elevate Rahul now
What do Rahul Gandhi's temple visits tell us about the Congress