Gujarat RS polls: Due to confusion, Congress & BJP field one extra candidate each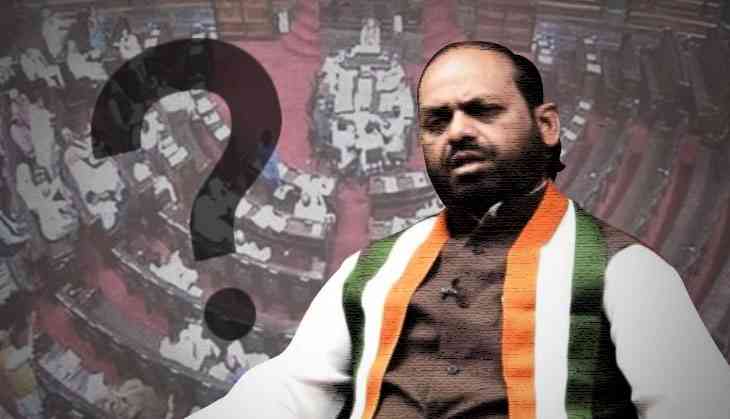 The last day of filing nominations for Rajya Sabha witnessed huge drama in Gujarat over the validity of nomination papers of Congress candidate Naranbhai Rathwa. Confusion over Rathwa's nomination papers forced Congress to field retired IAS officer and Dalit leader PK Valera as an independent candidate in case his nomination papers are invalidated during scrutiny. There were also reports of Rajeev Shukla being rushed to Gandhinagar to replace Rathwa if his papers are rejected.
Earlier on Sunday, Congress announced the names of candidates for the upcoming Rajya Sabha polls due to be held on 23 March. Congress has fielded two candidates – Rathwa and Dr Amee Yajnik – as its nominees from the western state. However, on Monday, there were reports that Rathwa did not have a no objection certificate which fueled rumors of his nomination being rejected.
Thereafter, reports suggested that Congress president Rahul Gandhi asked Shukla to rush to Gandhinagar to file his nomination, which didn't materialise. The deadline for filing the nomination was 3 pm and there was no way that Shukla could have made it to Gandhinagar on such short notice. Quoting a senior Airport Authority of India official, Desh Gujarat claimed that permission was sought for landing his aircraft which was denied.
Meanwhile, Rathwa, a tribal leader and a five time MP from Chota Udaipur, did file his nomination and swore an oath before the Returning Officer in the nick of time to save further embarrassment to the party.
Gujarat Congress leader Arjun Modhwadia dismissed reports of Shukla being considered as Rathwa's replacement. "Rathwa had a bungalow in his name when he was a minister in UPA 1. However, in 2009, he obtained a NoC for the same. However, someone suggested that he should have a NoC procured recently which led to the confusion. Rathwa consulted senior lawyers and once they were convinced, he filed his nomination," said Modhwadia.
He went on to add that it is for this reason that Congress decided to field Valera as an independent candidate to ensure that the party does not lose out on a Rajya Sabha seat from the state. "No one knows who spread these rumors of Shukla being rushed to Gandhinagar. We had no such communication from the high command," he added.
Modhwadia pointed that the confusion over Rathwa's papers also led to BJP sensing an opportunity to win one more seat which led to the saffron party fielding an independent candidate.
With 78 MLAs in Gujarat Assembly, Congress is sure of winning two seats since each candidate needs 37 votes to be elected to the Upper House. Similarly, BJP too will send two of its candidates to the Upper House and would still be left with 26 surplus votes. Sources say that BJP could try and repeat the high voltage drama witnessed during senior Congress leader Ahmed Patel's election to Rajya Sabha in 2017.
Modhwadia, however, stressed that such a situation would not arise and said that Congress is united unlike how it was in 2017. According to local reports, Gujarat deputy chief minister Nitin Patel claimed that internal groupism within the Congress led to the chaos. He went on to add that there is possibility of rebellion and cross voting in Congress which was the reason why the ruling party fielded a third candidate.
Meanwhile, a total of eight candidates have filed nomination for four seats that fall vacant on 2 April. BJP and Congress have fielded three and two candidates respectively while three candidates have filed nominations as independents. BJP has earlier announced names of Parshottam Rupala and Mansukh Mandavia as its candidates for the two seats which it is sure of wining. Both these candidates are ministers in the Central government and also members of the Upper House. The scrutiny of papers would be done on 15 March which will also shed light on whether Rathwa's nomination gets rejected.
On Sunday, Congress has announced the names of 10 candidates for the upcoming biennial elections in the seven states. While the names of most of the candidates was almost a certainty, it was journalist Kumar Ketkar's candidature from Maharashtra that surprised many. Among others, Congress nominated Dhiraj Prasad Sahu from Jharkhand, Dalit poet L Hanumanthaiah, Vokkalinga leader GC Chandrasekhar and Syed Naseer Hussain from poll-bound Karnataka.
While the party is expected to win two seats and needs few extra votes to secure a third seat from the southern state. Former Congress minister Rajmani Patel filed nominations from Madhya Pradesh while Abhishek Manu Singhvi is the party's choice from West Bengal.