Graduate Azra feels Modi isn't inclusive enough to vote for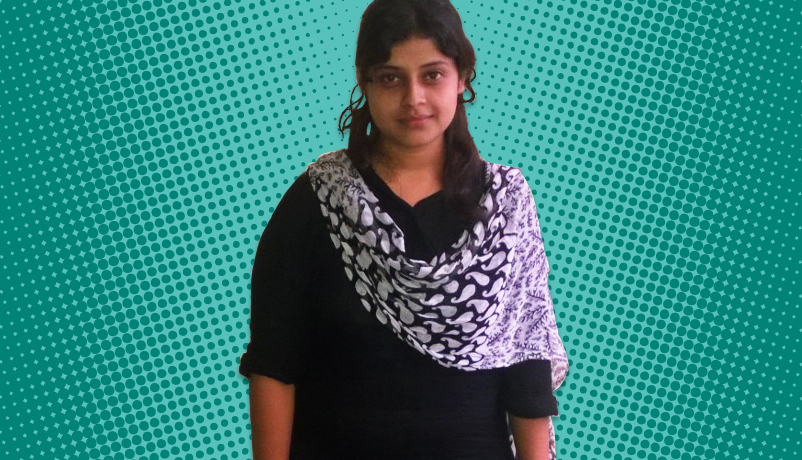 Elections are not just about politicians. They're about people and issues. And what will really drive their vote.
Catch is, therefore, starting a 'People of Bihar' series, which will daily capture what different impact groups across the state are feeling. This is true insight on the Bihar election: up-close and hyper-personal.
The graduate Muslim woman
Azra Parveen is a first-time voter in the upcoming Bihar assembly elections. She is 21 and a graduate from the Patna Women's College.
Azra's family migrated to Patna from Muzaffarpur. She says she is politically inclined towards Nitish Kumar, though, she fears the Chief Minister may lose political ground because of his alliance with Lalu Prasad.
She spoke about the issues which have been ignored so far on the campaign trail. Excerpts:
What were Nitish Kumar's biggest achievements during the past decade?
There has been progress in the infrastructure sector. Nitish has also improved the law and order situation. This has given a sense of security to the citizens.
I have heard women used to be afraid to get out of their homes even in Patna. But, circumstances have changed now. We roam around till about 8pm.
Do you think Nitish's alliance with Lalu will reduce Nitish's chances of winning?
Lalu's support will certainly harm Nitish. There are still doubts in the minds of people regarding Lalu.
Narendra Modi has the image of a decisive leader. He has a huge fan following. Will you vote for the NDA in his name?
Never. This country needs an inclusive leader. Narendra Modi has done nothing to prove himself in this regard.
Where did Nitish fail in his two terms as Chief Minister?
He did nothing to deal with perennial floods in North Bihar. Poverty and unemployment have not reduced.
What are your expectations from the next government, no matter who forms it?
It should focus on the education of women. Crimes against women should also be curbed.
Also read: An ATM guard who's always with a book, and why he'll vote NOTA
Bihar's industry still trusts Nitish, says state CII chief Dilip Kumar
Banka Silk founder Udayan Singh wants a third term for Nitish