'Good boys' to join hands? SP leader moots grand alliance with Cong & RLD
Catch Team
| Updated on: 23 August 2016, 22:05 IST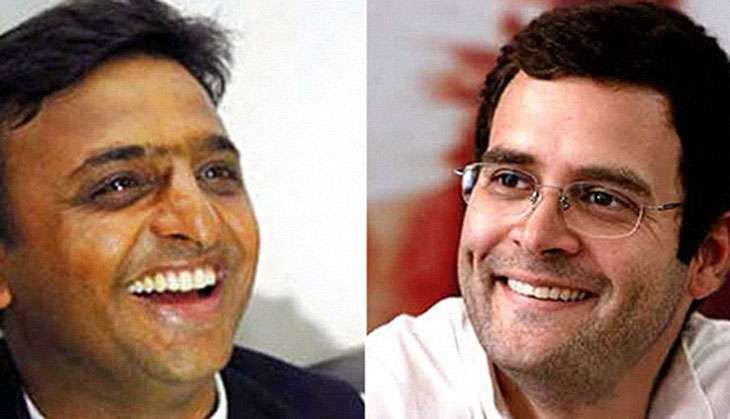 Every political party in Uttar Pradesh is trying to get its act together ahead of next year's Assembly elections.
Now, a senior Samajwadi Party leader, reportedly from SP supremo Mulayam Singh Yadav's own family, has proposed a grand alliance (mahagathbandhan) along the lines of the one in Bihar. He wants the SP to come together with the Congress and the Rashtriya Lok Dal to make a powerful front.
The leader has also spoken to Mulayam about it. According to the leader, a front like this has the power to stop the growth of the Bharatiya Janata Party in the state.
'We are both good boys'
Recently, Congress vice-president Rahul Gandhi was seen in a new avatar in Lucknow. At the Ramabai Ambedkar grounds in the state capital, Rahul interacted with Congress workers. On the one hand, he attacked Prime Minister Narendra Modi, while on the other, he tried to instil confidence into party workers.
At the time, Rahul had said that CM Akhilesh Yadav is a 'good boy' who is unable to get work done. In response to this, Akhilesh had said: "We are both good boys".
Now, if the SP leader's idea is pushed into practice, both these 'good boys' will work together in Uttar Pradesh.
Till now, the discussion about this potential alliance is restricted to within Mulayam's family and party. No one has either said yes or no to the proposed alliance. However, it is said that a lot of people like the idea.
Mulayam wants Muslim vote
If the three parties come together, the political equations in UP will change completely. Mulayam is worried about Muslim voters, who have traditionally been in his party's camp, but have of late been looking elsewhere. If SP and Congress join hands, this problem will be solved.
UP has 20% Muslim voters, who have the power to make or break a government. In 2007, the community supported Mayawati's Bahujan Samaj Party, and five years later, it came back to support Mulayam and Akhilesh.
M-Y-J to prop up the bicycle?
The key combination for the Samajwadi Party has always been the M-Y combination - Muslims and Yadavs. But it has always been weak in western UP, where, in some districts, it doesn't have a single MLA.
If it allies with Ajit Singh's RLD, the M-Y combination will be joined by the powerful Jat community, which can prop up the SP's bicycle.
Leaders' personal equation
Sometimes, desperate measures can also turn into solid moves for the future. First the embarrassment in the Lok Sabha elections, and second, the BJP gaining strength in the state have put the SP in a desperate situation.
Mulayam and Congress president Sonia Gandhi have shared a fractious relationship in the past. Both have accused each other of cheating their respective parties, but now, the next generation holds considerable sway over both parties.
Both Akhilesh and Rahul have often met each other with smiles, and have left enough scope for a handshake in the future.
The Bihar example
Those in favour of an SP-Congress-RLD alliance are constantly harping on the example set by Bihar. They say if arch rivals Lalu Prasad Yadav and Nitish Kumar can come together, why not Congress, SP and RLD?
After all, politics, they say, is a sea of endless possibilities.
Translated and edited by Shreyas Sharma
More in Catch
Uttar Pradesh polls: Desperate for a tie-up, Congress woos both BSP & SP
The outsiders: Dikshit & Babbar get lukewarm response from UP Congress
Is a BSP-Congress-RLD Grand Alliance emerging in UP?