Goa CM Laxmikant Parsekar set to lose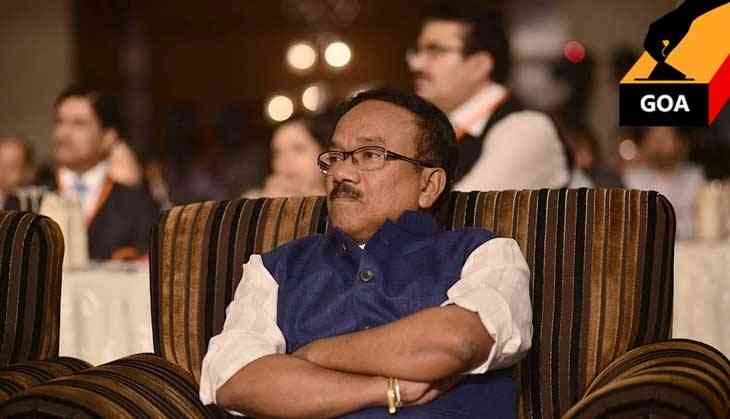 (Pradeep Gaur/Mint/Getty Images)
Goa Chief Minister Laxmikant Parsekar is trailing in Mandrem and is likely to lose to Congress's Dayanand Sopte.
Parsekar lagged by nearly 4,000 votes in the North Goa constituency just before noon. In 2012, he defeated Sopte by 8,520.
Parsekar became Goa's CM after Prime Minister Narendra Modi requested former chief minister Manohar Parrikar to take the job of Union defence minister.
Parsekar losing the contest could be a big setback for the BJP that was hoping to make a comeback in the coastal state. Latest trends by the Election Commission indicate that the Congress is leading in eight seats followed by BJP in seven while Goa Forward Party is leading in two.
Goa's oldest party, Maharashtrawadi Gomantak Party (MGP), is leading in one seat and so is Nationalist Congress Party. These trends suggest a close contest between the BJP and Congress.
Meanwhile, former CM Pratapsingh Rane of the Congress has won Poriem.
Interestingly, the EC data indicates that BJP has a vote share of 32.9% followed by Congress with 27.1% while MGP is not far behind with 15.2%.
This suggests that if the MGP and the BJP would have had an alliance they could have been in the position to form the government. BJP and MGP severed ties right before the elections after differences emerged between Parsekar and the MGP leaders. However, MGP had hinted that it could enter into an alliance with the saffron party in 2017.
Meanwhile, the trends are a setback for the Aam Aadmi Party (AAP) that was hoping to make inroads in the state considering that the party is not leading at any of the seats. In fact, AAP's chief ministerial candidate Elvis Gomes is running fourth in Cuncolim.
With an electorate of about 11 lakh, the average number of voters in the 40 seats in Goa is between 20,000 and 30,000 and a margin of few votes can turn the tide in anyone's favour.