Gadkari cancels Kolkata visit after BJP & Trinamool workers clash in Kolkata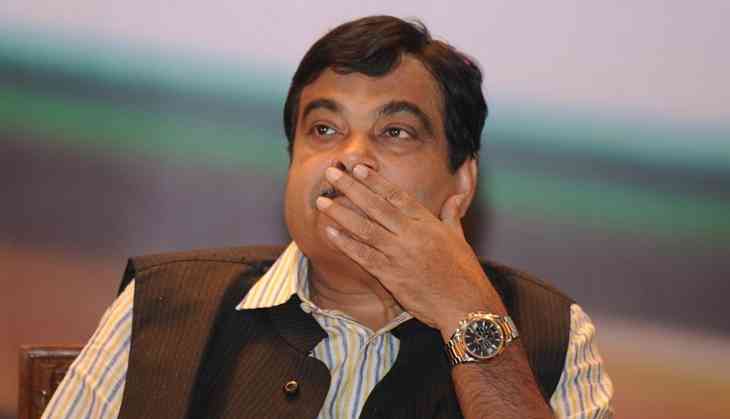 Reports of clashes between Bharatiya Janata Party (BJP) and All India Trinamool Congress (AITC) workers at North Kolkata's Pathuriaghata Street has led Union minister Nitin Gadkari to cancel his visit to the city.
Gadkari, the Union Minister for Road Transport and Highways, was scheduled to come to Kolkata on January 16 and 17 for the Bengal Global Business Summit.
Senior officials in West Bengal said that Gadkari had earlier confirmed his participation but soon after Friday's clash, the state government received communication from the Union Minister's office that he won't be coming for the summit due to the "deteriorating law and order situation in the state".
The skirmish occurred around 11:15 AM, leaving 14 BJP supporters injured. As a result of the clash, the BJP also had to cut short their bike rally to mark the birth anniversary of Swami Vivekananda. The rally, named 'Pratirodh Sankalp Abhigyan', is also aimed at highlighting the alleged atrocities of the AITC government.
On Friday morning tension spread at the BJP office near Central Avenue after BJP Yuva Morcha supporters began their bike rally carrying sharp-edged weapons. The Trinamool workers attacked them and tried to vandalise. Workers of both the parties pelted stones at each other near Red Road in Kolkata.
While Trinamool Congress claimed that BJP workers passed lewd comments to women in the street when they carried out their bike rally, BJP workers claimed that Trinamool workers attacked them first.
There are also allegations that BJP workers tore posters of Swami Vivekananda that had been put up by the AITC.
However, as a result of the clash, BJP supporters wore black masks and staged a dharna at Central Avenue, claiming that there is no democracy in West Bengal under the AITC.
Dilip Ghosh, state BJP president, said "West Bengal ministers do not attend any meeting convened by the Central government and AITC has been paid back in their same coin. We have requested the Central government not to send ministers to any function organised by the West Bengal government".
Sources in state BJP said that Ghosh spoke to BJP president Amit Shah soon after the incident and this eventually led to Gadkari backing out of the business summit.
West Bengal parliamentary affairs minister Partha Chatterjee said, "Kolkata Police had issued a notification on December 20 last year banning the display of weapons in rallies. But despite such orders, BJP workers took out a bike rally carrying sharp-edged weapons. They are trying to create disturbances in the state at a time when we are celebrating Swami Vivekananda's birth anniversary."
Meanwhile the Calcutta High Court has told BJP Yuva Morcha to stop their bike rally for three days and conduct it from January 15 to 20. The High Court also instructed the police to monitor the rally and appoint a special officer to ensure that law and order is maintained.
The West Bengal Police had earlier denied permission to BJP to hold the bike rally as it would coincide with the Gangasagar Mela – when lakhs of devotees visit Sagar Island in South 24 Parganas district on the occasion of Makar Sankranti. On Wednesday, the Calcutta High Court allowed the BJP's youth wing to go ahead with the rally, which was a blow for the AITC government.
Political analysts, however, are of the opinion that the political clash has led to deterioration in Centre -state relations and harmed the image of West Bengal.
According to senior political observer Amol Mukherjee, "Political parties should deal with such issues politically. A political issue cannot be a reason for cancelling a pre-decided visit to a Summit which the West Bengal government has organised."