Fresh dates for Bengal panchayat polls, nomination window to reopen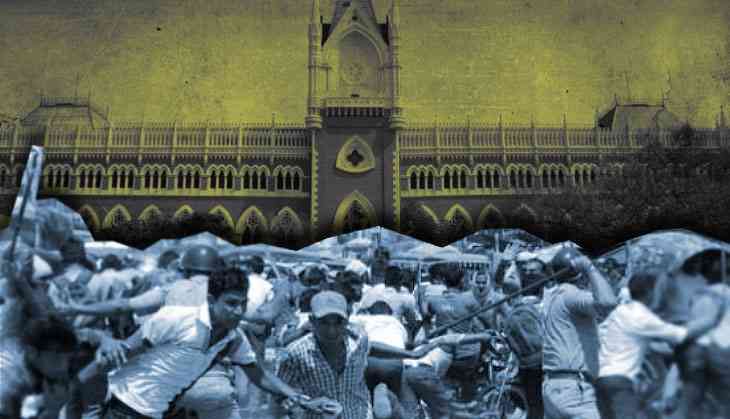 (Arya Sharma / Catch News)
the three-month dilly-dallying in taking the final call has cost the campaign dear. If this move fails, the Opposition will be forced to eat crow and the BJP will get another stick to beat the Opposition with.
The single Bench of Justice Talukdar ordered:
1. That the SEC's 10 April notice be quashed
2. The commission issues fresh notification extending dates for nomination
3. The polling dates be rescheduled and renotified
4. SEC carry on with the election process (effectively withdrawing its earlier stay order)
5. Rs 5 lakh paid by the Bharatiya Janata Party be deposited in SEC funds
The Bench observed that:
The case was maintainable
The state could intervene in the election, under Section 141 (1) of the West Bengal Panchayat Act, 2003
But reasons placed by the state for intervetion in this case were not acceptable
The Commission was empowered to issue fresh notification at any point in time.
After the verdict, which came after the court heard all parties for four days, senior SEC officials met to fix new dates. The government urged it to keep in mind the approaching Ramzan fasting month and and the onset of Monsoon.
Senior state officers said they have urged the commission to conduct elections before 13 May.
West Bengal has seen widespread violence over filing of nominations in the last few weeks, with opposition parties alleging that their candidates have been physically prevented by the ruling Trinamool Congress from submitting the papers.
The Bharatiya Janata Party, on the rise in the state, moved the Supreme Court last week seeking:
more time to file nomination
deployment of central forces
enabling online filing of nomination
At the same time, West Bengal Congress chief Adhir Ranjan Chowdhury moved the Calcutta High Court for ensuring free and fair polls. The apex court directed the BJP to move the high court, refusing to interfere in the process.
On 9 April, the original last day for filing nomination, the SEC notified a day's extension but withdrew it the next day, allegedly under government pressure.
Meanwhile, Trinamool moved the High Court's Division Bench, which referred the case back to the Single Bench.
Friday, Opposition parties expressed satisfaction with the verdict. Trinamool said though the court sought a rescheduling, it hasn't ordered for online filing of nomination or for deployment of central forces.
Trinamool parliamentarian Kalyan Bandhyopadhyay, who argued for the party in court, came across aggressive after the verdict. "We will see how the BJP files nominations now that the court has order for an extension," he said.
"The High Court's order is a victory for democracy. It became clear that the SEC is a puppet in the hands of the state government," Pratap Banerjee, who argued for the BJP, said.
Comunist Party of India (Marxist)'s lawyer Bikash Ranjan Bhattacharya said: "The verdict clearly highlighted unconstitutional practice of the SEC."
Polling was originally scheduled for 1, 3 and 5 May.