Folk singer Chandan Tiwari is voting NOTA - to protest neglect of art & culture
N Kumar
| Updated on: 22 October 2015, 22:59 IST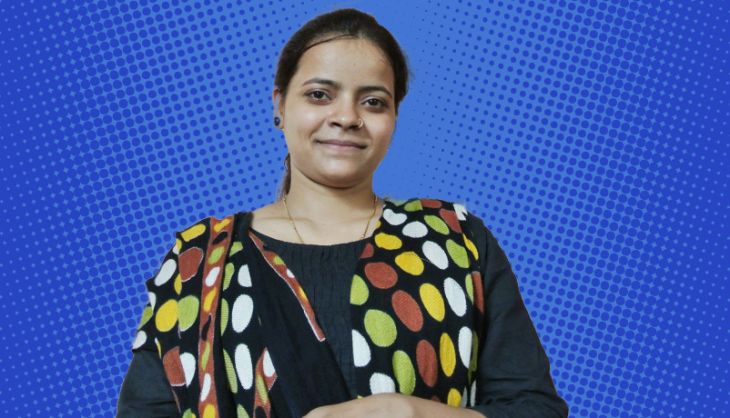 The voice
Chandan Tiwari is a folk singer of repute from Arrah
But her place of work, she says, \'is Patna and social media\'
The concern
She says art and culture ar not a priority for any party
Leaders must spell out how they plan to promote Bihar\'s artists
More in the story
Why Chandan Tiwari likes to watch to Lalu Prasad on TV?
The one thing the folk singer wants from the next government
Elections are not just about politicians. They're about people and issues. And what will really drive their vote.
Catch is, therefore, starting a 'People of Bihar' series, which will daily capture what different impact groups across the state are feeling. This is true insight on the Bihar election: up-close and hyper-personal.
Chandan Tiwari, 24, is a folk singer of repute in Bihar. She is from Badka village in Arrah district but her place of work, she says, "is Patna and the social media".
Tiwari has already made her choice and can't wait to get inside a polling station to exercise it. She will vote 'None of The Above' or NOTA.
Why? Art and culture, she explains, is not a priority for any party contesting the election.
Are you interested in elections and politics?
Who wouldn't be? After all, this election will decide what happens to Bihar in the next five years, at least. I am not a politics buff, but everybody must have some basic knowledge of politics since it determines the future of our people.
Which party do you support?
Every party has its strengths and limitations. That said, all parties are almost the same.
I meant to ask who you were voting for?
I will press 'NOTA' button this time.
Why?
No party has given priority to art and culture in their agenda. All parties have ignored the fact that Bihar derives its identity from a rich cultural and literary heritage. You can say it is my way of opposing the current political agenda.
But didn't Nitish Kumar build an art museum in Patna? And Nalanda University was restored during his tenure?
I don't deny those achievements. The art museum will add to the importance of Patna. The revival of Nalanda was also an important step. I am not saying I am against the Nitish government or any other leader or party.
It's just that I feel no leader is spelling out what exactly will be done for developing art and culture in the state. Bihar has a rich legacy of artists such as Bhikhari Thakur, Mahendera Misir, Vindhyavasini Devi, Nand Lal Bose and Mahasundari Devi.
Lalu is Bihar's most popular leader, a towering personality. I like to watch him on TV: @chandanfolk
The political parties should tell us how they plan to promote their legacy? What will be their policy for artists of different regions? Will they establish new institutions or revitalise the existing ones?
If you were to ask one thing of the government for the promotion of art and culture, what would it be?
Look, I am not an expert in these matters. But I would like to point out that the country is celebrating the birth centenary of Ustad Bismillah Khan. He was from Buxar region in Bihar. He always said that any country or society should have a strong cultural foundation for real development to take place.
Any art reduces animosity in the society and breaks the shackles of caste and religion. It stops a society from becoming fanatic and helps maintain peace. A society that is polite and without the barriers of caste and religion will be happy even in deprivation.
People have high expectations from Modiji. His energy is visible, says @chandanfolk
So, I hope the next government works for the promotion of art and culture in the state. The famous personalities in the field of arts should get due recognition. It would have a positive effect on our society in the long term.
What do you think about the main issues that the parties are raising in their campaigns?
I don't have a firm grasp of politics. See, issues such as development and social justice are important. Bihar has a high population of youth. The upcoming government must keep their welfare in mind while formulating its policies.
What is your opinion of Nitish Kumar as a leader?
He is a good leader. It is not a question of my liking. People have made him chief minister twice. Obviously, most people of Bihar must have supported him. And he had changed the state in many ways.
What do you think of Lalu Prasad Yadav?
He is the most popular leader in Bihar. Nobody can deny that he is a towering personality. I like to watch him speak on TV.
Prime Minister Narendra Modi is actively campaigning in Bihar. The BJP is fighting this elections in his name? What's your opinion of him?
Modiji is leading the country. He is among the most popular leaders of not just India, but the entire world. People have high expectations from him. His energy is visible. It's BJP's affair if it is fighting the election in his name. I can't say much on this.
Many artists have been contesting elections and winning in Bihar. The last culture minister was a prominent Bhojpuri artist. Shatrughan Sinha is MP from Patna. What have they done to promote art and culture?
I can't comment on any individual or party. I don't have that much knowledge and understanding. You asked me about an idea and I responded.
Read more from our #PeopleofBihar series: Bihar's Brahmins ask: why is our vote taken for granted?
Dalit PhD student Krishna: 7/10 for Nitish, 3/10 for Modi
An ATM guard who's always with a book, and why he'll vote NOTA
Banka Silk founder Udayan Singh wants a third term for Nitish
Graduate Azra feels Modi isn't inclusive enough to vote for
Whoever comes to power must create jobs: front-office boy Divyanshu
Nitish is a better leader than Modi: Student politician Zeeshan
Nitish has ruined his chance by joining Lalu: Lakshmi, graduate, Muzzafarpur
There's little to choose between Modi and Nitish: wannabe cop Vinit argues for NOTA
Lawyer Indira Sharma: Nitish started well, but has now lost his mind
Farmer Ali Ashraf: 'Dadri is jungle-raj. I don't want that in my state'
Researcher Sunita: don't like BJP but today's Nitish is worse
Social worker Munna Jha: no matter what surveys say, I'll vote for Nitish
Madrasa student Ahmed: Modi's promises fake, I'll vote for Nitish
Entrepreneur Imran: give BJP a chance to prove secular credentials
BCA graduate Manish gives Modi a 10/10. Find out why he's not voting Nitish
Farmer Pawan Yadav is angry with Lalu, but may still vote for him
Left activist Vineet: grand alliance lesser of two evils
Unskilled worker Ajeet: no interest in politics, but will vote Nitish
PhD student Tejee: I don't want development with riots in Bihar
Engineer-entrepreneur Sonu: Nitish did a great job for agriculture sector