Did you expect India's demonetisation woes to hit BJP at the by-polls? You were wrong!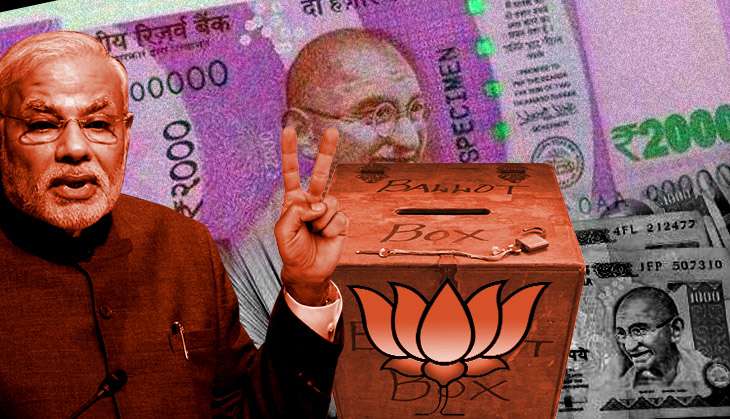 The economic effects of demonetisation is doubtful. But critics of the policy allege that electoral fall outs will be drastic. While by-elections for the 14 seats in Lok Sabha and Raj Sabha may not be the best indicator, results show that BJP's vote share has increased in some crucial states.
Arunchal Pradesh
- BJP won Hayuliang assembly seat on Tuesday and the party has a vote share of 54.2%.
- During 2014 parliamentary elections, BJP's vote share in this seat was 19.6%.
- During the same year, BJP managed 16.3% votes in the state assembly election.
Assam
- BJP has won Baithalangso assembly seat with a vote share of 53.7%.
- A few months ago, BJP managed only 37.1% votes in this seat during Assembly election.
- In 2014, vote share was far lower at 29.8%.
- In Lakhimpur parliamentary seat, BJP has won the seat bagging 54.8% votes, slightly lower than 2014 parliamentary polls when BJP got 55.1%.
Tripura
- BJP has come second in the Barjala assembly constituency on Tuesday, with a vote share of 34.8%.
- In 2014, BJP could manage only 8.4% in this seat and in the previous Assembly election of 2013, BJP had 1.4% votes.
Madhya Pradesh
- BJP won Nepanagar Assembly seat with 60.2% votes, higher than the 57.3% votes it won in 2014 general elections and 53.3% in the 2013 Assembly election.
- In Shahdol parliamentary constituency, BJP has won the seat managing 44.4% votes. Significantly, during 2014 parliamentary election BJP had got 54.2% votes.
West Bengal
- In Monteswar seat, BJP's vote share on Tuesday was 8.4%, higher than 8.2% in the 2016 state assembly elections.
- However, during the 2014 general elections BJP received 9.4% votes.
- In the Coochbehar parliamentary seats, BJP's votes have increased from 16.3% in 2014, to 28.3% on Tuesday, helping them come second after Trinamool Congress.
- In the Tamluk parliamentary constituency, BJP's vote share more than tripled on Tuesday, to 21.8%, from 6.4% in 2014 parliamentary elections.