Delhi Assembly Election: Arvind Kejriwal demanded Rs 10 Cr for ticket, alleges AAP MLA who joined Congress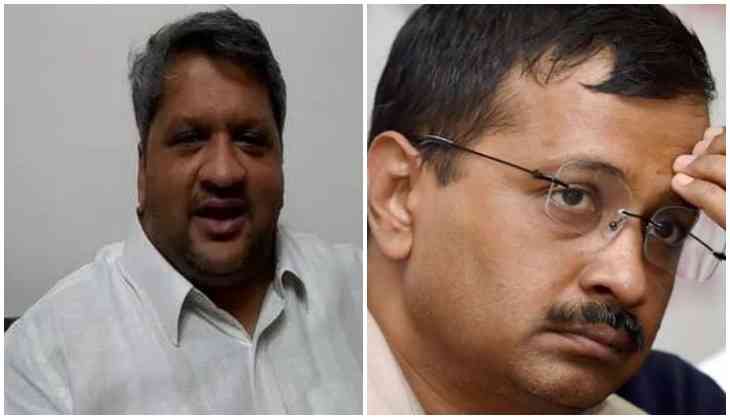 Another leader of the Aam Aadmi Party (AAP), who recently joined Congress alleged that Chief Minister and AAP's national convenor Arvind Kejriwal had demanded Rs 10 crore for a ticket to contest the upcoming Delhi Assembly election 2020.
According to reports, Adarsh Shastri, who joined the Congress recently, also alleged that the AAP sold the tickets for the polls for Rs 10-20 crore.
Shastri quit the AAP after the party denied him a ticket to seek re-election from the Dwarka Assembly seat. The Aam Admi Party has nominated Vinay Mishra from the Dwarka assembly constituency.
Earlier, a sitting AAP MLA from Badarpur, Narayan Dutt Sharma resigned from party accusing Delhi Deputy CM Manish Sisodia of demanding for Rr 10 crore. He further accused the party of giving tickets in exchange for money in several constituencies.
As per reports, Sisodia called the Badarpur MLA and asked him for Rs 10 crore for giving party tickets.
Manish Sisodia called me to his house and said that 20-21 crore were being offered by Ram Singh for the ticket from my constituency, and then proceeded to ask me how much I was ready to cough up. Sisodia asked me for Rs 10 crore, I said that I did not have the money as I am an honest man," Sharma told to news agency ANI.
"There are many places where tickets have been taken away from party leaders and given to others in exchange for bags filled with money," quoted ANI saying him.
On Tuesday, AAP announced the list of 70 candidates for the ensuing elections in Delhi. The Party has fielded 24 new faces, dropping 15 sitting MLAs.
The new candidate lit, includes Atishi Marlena, Dilip Pandey and Raghav Chadha, who unsuccessfully contested the 2019 Lok Sabha elections, and five others who recently defected from the Congress.
The 70-member Delhi will go to polls on February 8.
Also Read: Delhi Assembly Election: Congress releases first list nominees, yet to name candidate against Kejriwal