Darjeeling crisis: Bengal govt audit finds massive irregularities in GTA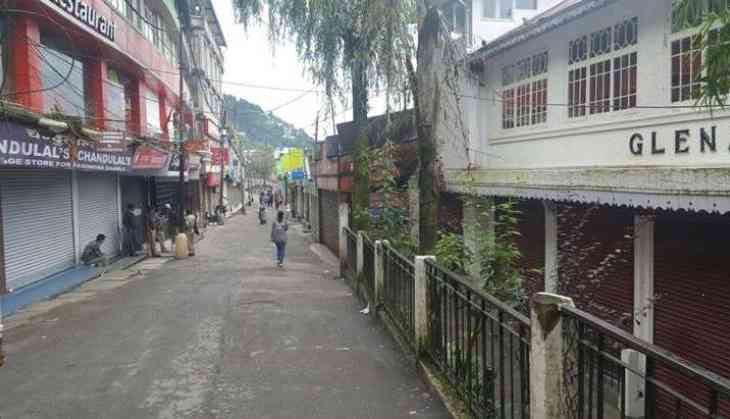 A special team of the West Bengal finance department has found various irregularities in its audit of the Gorkhaland Territorial Administration. The state government is also unable to trace several documents related to GTA's expenditure.
Sources in the state government said that in the last five years, state government gave Rs 100 crore to GTA . After the inquiry, it was found that GTA has failed to submit documents for 68 percent of the funds that were allotted for renovating the houses that collapsed during earthquake. The amount provided for this was Rs 27.24 crore but the audit team could not trace many of the documents related to the expenditure by the GTA for this purpose.
A senior official of the state government said that report prepared by the audit team mentioned that while Rs 5.85 crore had been given to GTA directly, the remaining funds were disbursed through the district administration.
Apparently the report also mentions that the project for setting up houses for earthquake victims at Kalimpong II had not been completed.
Sources in the state government said that they could find documents related to only a small fraction of the total amount that had been disbursed.
Senior officials in the finance department said that in many cases, money has been given in return for vouchers signed by unnamed persons. The team is identifying the officials behind these irregularities.
"After we got a tip-off about financial irregularities, we ordered a probe. Tje final report will be presented to the Chief Minister and action will be taken," said West Bengal parliamentary affairs minister Partha Chatterjee.
It must be mentioned that the inquiry broadly coincided with the outbreak of violent protests in THE Darjeeling hills.
Now, Gorkha Janmukti Morcha leader Bimal Gurung, has resigned as CEO of GTA along with 43 other leaders.
Meanwhile on Saturday, the Darjeeling district administration issued an order that no government official shall leave their station without taking permission from their higher authority till 5 July . On the other hand, around 30,000-35,00 GJMM supporters took out rallies from Darjeeling to Chowkbazzar Eight companies of CRPF were pressed into action on Saturday. Gorkhas residing in other states also held marches in solidarity.
While the Darjeeling district administration feels that there is a need for extra deployment of Central forces as the situation is still tense, CRPF DIG DS Lakha said that extra forces aren't required at the moment.