Currency ban: Why a 3 lakh fall in Modi's followers spooked Twitter India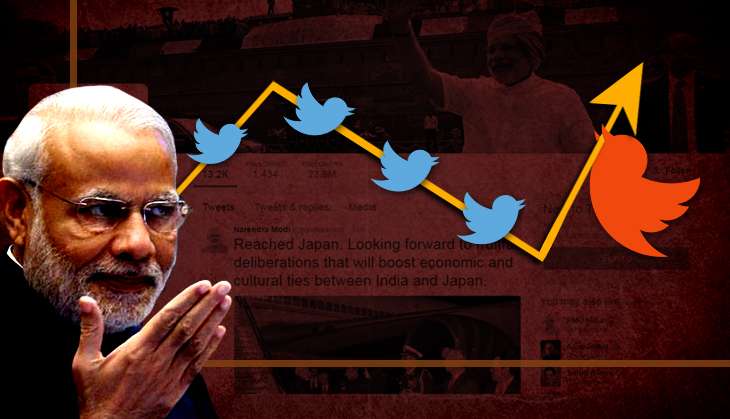 Currency ban: Why a 3 lakh fall in Modi's followers spooked Twitter India (Arya Sharma/Catch News)
Twitter India has responded to Catch's story on the reduction of Prime Minister Narendra Modi's followers on 9 November.
Catch had reported on Thursday, that PM Modi's following on Twitter had decreased by 3.13 lakh on 9 November. This was a day after he announced the demonetisation of Rs 500 and Rs 1000 currency notes.
Within a few hours of publishing the story, a Twitter spokesperson responded by saying that "the follower drop is on account of spam clean up and has happened across a lot of accounts".
Though the spokesperson issued an official clarification on behalf of Twitter, he/she requested not to be named.
Based on this response, Catch asked the Twitter spokesperson the following questions:
Was this reduction a result of accounts unfollowing @narendramodi or due to the removal of fake accounts?

If indeed it was due to the removal of fake followers, why hasn't it affected accounts such as that of Delhi Chief Minister Arvind Kejriwal and Congress Vice-President Rahul Gandhi?

Why did this reduction in followers take place only on 9 November and not on any other day in the past two months? This has been shown in the graphs provided in the Catch story.
The Twitter spokesperson did not answer any of these questions.
Twitter's flip-flop
On Friday morning, Twitter changed its stance and denied that it was a spam clean up at all. The spokesperson told Catch, "(It) was a social graph error, not a spam clean-up."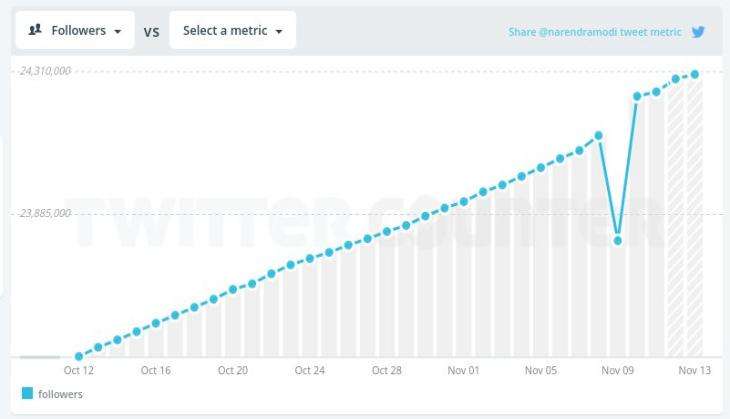 (Source: Twitter Counter)
The questions that this claim raises are:
Why did Twitter earlier claim that the reduction in followers was a result of a spam clean up?