Crime-buster Didi: Mamata cracks the whip on Bengal's syndicate mafia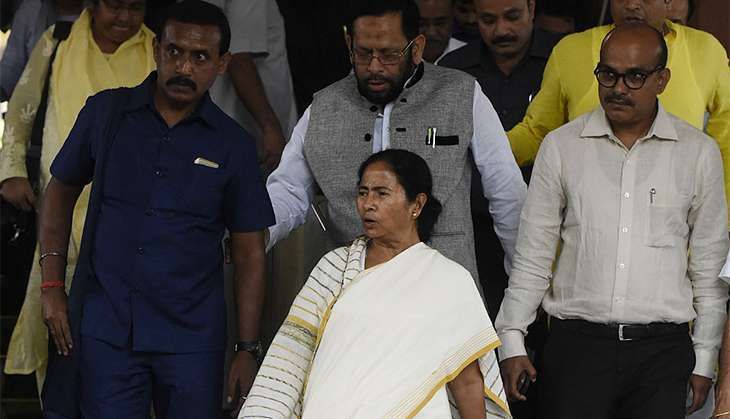 Faced by menace of the 'syndicate raj', Bengal Chief Minister Mamata Banerjee cracked the whip on Saturday, 6 August, and warned her party men to not be involved in any way as the Trinamool Congress will take action against the councillors if any allegations made against them were found to be true.
This is something she has now reiterated for the third time. In the last Cabinet meeting too, the issue of syndicate businesses had come up and she said that the government would take action against all accused of keeping the practice flourishing.
Also read - No change: Real Estate syndicates continue to influence Bengal polls
The meeting on Saturday was held at Mamata's residence in Kalighat in Kolkata and was attended by all ministers, MPs and mayors of various municipalities. Kolkata Municipal Corporation Mayor Sovan Chatterjee was also present at the meeting.
The alarming growth of syndicates over the last five years, the ruling party's perceived links with such organisations, and the brazen manner in which they were allowed to carry out their operations made the TMC practically synonymous with 'syndicate raj'.
Out of control
Significantly, TMC leader Anindya Chatterjee was arrested a few days ago for trying to extort money from Bangladesh Prime Minister Sheikh Hasina's relative in Kolkata.
Sources close to Mamata say that Hasina had called upon Banerjee to tell her of how her relative Arunabha Mukherjee, a resident of AC Block of Salt Lake, was being harassed by Chatterjee. She said that Chatterjee had been trying to extort money from Mukherjee and asked for an immediate intervention in the matter.
What followed was a crackdown on syndicates, with Mamata Banerjee giving a free hand to the police to act immediately upon complaints of extortion. In all, 49 arrests were made between 12 July and 25 July.
According to the sources, the police have been instructed to arrest those who are involved in goondaism and syndicate business irrespective of political colour. Instructions to bring an end to all illegal real estate activities and filling up of water bodies have also been given.
At the meeting, Mamata also specifically name TMC MP Kakoli Ghosh Dastidar and Sabysachi Dutta, the mayor of Bidhannagar Municipality, and asked them to not to indulge in any syndicate business related to the supply of construction materials in and around the booming construction business in Rajarhat township and adjoining areas. She also instructed state municipal affairs minister Firhad Hakim to speak with both of them and organise a meeting to help bring an end to the syndicate menace.
A deep-rooted menace
To understand the menace better, one simply needs to look towards the events of 2 June 2015. On that day, members of rival syndicates in New Town - both backed by the TMC - fought over supply of construction materials to a State Bank of India project site.
The clash highlighted the fight raging within the ruling party over the share of spoils from the booming construction business in the Rajarhat township. TMC sources said New Town MLA Sabyasachi Dutta and Barasat MP Kakoli Ghosh Dastidar lead the rival groups.
Meanwhile, Mamata also urged all TMC federations working at the tea gardens to come under one federation to put an end to the intra-party feud. She previously instructed power minister Sovandeb Chattejee and Dola Sen to organise a meeting with all the district leaders of Jalpiaguri's tea gardens at Kolkata 's Netaji Indoor Stadium on 20 August with the goal of bringing them all under one federation.
Se clearly indicated that the party would not give the additional responsibility to every party worker to stop intra party feud. She then went on to relieve Dilip Yadav from Hooghly Yuva Sabhapati and placed the responsibility on the shoulders of Shantanu Banerjee. Yadav retains the post of chairman of Uttarpara municipality in Hooghly district of West Bengal.
The opposition pipes up
Opposition leaders are criticising the chief minister for waking up so late. Adhir Chowdhury, a Congress leader, said that they had already lodged a complaint a few years ago regarding the syndicate business running in the state. According to him, Mamata hardly took note of the issue then, but has now felt the need to politically deal with the issue in order to curb the menace.
"But what of those who have already fallen in the trap of syndicate business earlier?" he asks.
More in Catch - Bengal govt quickens visa process for non-Muslim Bangla & Pak refugees
Centre is disturbing the federal structure: West Bengal finance minister Amit Mitra