CPI(M) expels Ritabrata Banerjee but the fight isn't over just yet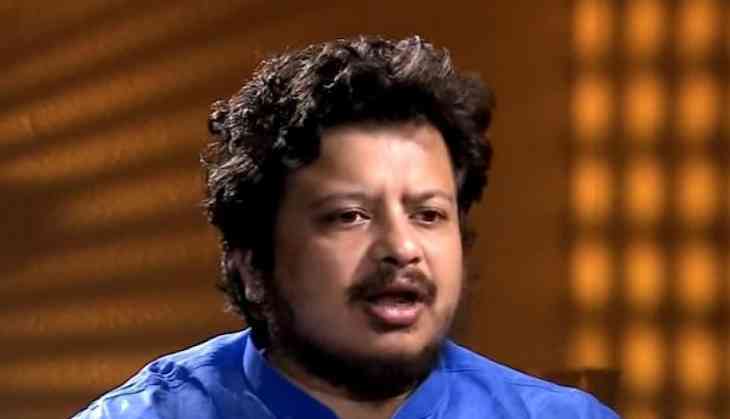 It appears that expelled CPI(M) leader Ritabrata Banerjee has decided that he won't go down without a fight. As of now he has said that he will speak to legal experts before commenting on anything publicly.
There is speculation that he may join the Trinamool Congress or the Bharatiya Janata Party.
Banerjee said "I do not want to say anything right now. I am disturbed. I have already spoken whatever I wanted to say. I shall speak to my legal experts and say something."
The CPI(M) is said to have taken action against Banerjee for his "lavish lifestyle". There have allegedly been complaints regarding his lifestyle, wealth and "affairs".
A few days back, a controversy erupted inside the West Bengal CPI(M) after Banerjee tweeted-- "For the last 90 days I am bleeding. I thank all those who supported me. For the innumerable Left supporters, I need to speak out. That's my duty".
Two days back, Banerjee said in an interview to a local Bengali channel that he does not have any grievance against the party, but a small section of leaders such as Prakash Karat, Brinda Karat and Mohammad Salim who tried to sideline him as he became a Rajya Sabha MP at an early age and had become known for being a vociferous speaker.
Eventually the party mandarins examined the report submitted by the three member inquiry committee and decided to take action against him.
He also said in the interview that he felt that after Jyoti Basu, only Buddhadeb Bhattacharya was the people's leader. He alleged that the three member inquiry committee against him was just an eyewash as the party had already decided to take action against him.
Party leaders on the other hand say that Banerjee did not always stick to the party line.
For example, he openly criticised the Prakash Karat-led faction and accused them of pursuing policies that led to the party losing ground. This irked some leaders and he was censured. But he continued to speak his mind. He has finally been expelled on 13 September.
A senior CPI(M) said "When the CPI(M) decided not to renominate Sitaram Yechury to the Rajya Sabha., Banerjee openly spoke in favour of the CPI(M) general secretary. This irked leaders within the party and they felt action needed to be taken against Banerjee."
In his TV interview Banerjee alleged that Salim and his son were spreading canards against him inside the party. He openly said in the interview that Salim had been elected to the Politburo on a "Muslim" quota.
The decision to expel Banerjee was a majority one. Only a few leaders like Goutam Deb and Ashok Bhattacharya felt that the "young comrade" should be given some more time, before any action is taken against him.