Go Goa (and Manipur) gone: Why is Congress ignoring these two states?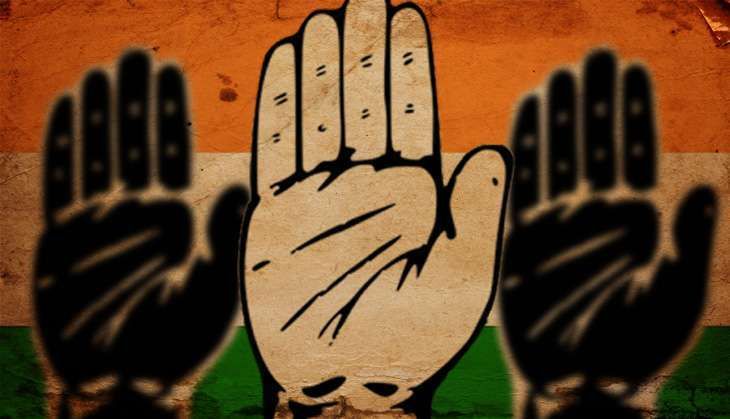 Taking it easy
With polls coming up in big states like UP & Punjab - Congress has all its energies invested
But polls are also coming up in Manipur & Goa - 2 states that are currently being ignored
Terrible idea
Ignoring these states will give rivals the opportunity to strengthen inroads they\'ve already made
Congress might lose control over these two states leaving it in power in only 5 states
More in the story
Battle lines are drawn in Uttar Pradesh and Punjab that go to polls early 2017 and Congress is leaving no stone unturned in its efforts to woo the electorate.
In these two states, the party has planned high-voltage campaigns, especially in UP, where the debate on whether or not Priyanka Gandhi will campaign outside of Gandhi bastions has had everybody's attention.
Also Read: Sheila Dikshit as UP CM face: 5 reasons why Congress has aced it
Also Read: 5 reasons why Sheila Dikshit adds to Congress' losers' line-up in UP
Days after Congress announced Sheila Dikshit as its chief ministerial candidate, Congress President Sonia Gandhi and Vice President Rahul Gandhi flagged off a three-day bus yatra on Saturday marking the beginning of the party's campaign in the state.
Congress is seeking revival in UP where it has been out of power for almost two decades.
Big plans
The party will hold 27 more such roadshows across UP with both Sonia Gandhi and Rahul Gandhi holding meetings in the state.
The Congress vice president will address 50,000 workers in Lucknow while the party president will hold a rally in Varanasi on 2 August.
Similarly, under the leadership of Captain Amarinder Singh, Punjab has consistently been grabbing headlines with the party's strategies for the upcoming polls.
As a result, the prospects of Congress giving a tough fight to its rivals in the state is not being ruled out.
While all the excitement and preparations seems to be for UP and Punjab, the same can't be said about Manipur, Goa, and Uttarakhand where poll dates are likely to coincide with those of the "bigger states" which have grabbed all the attention.
There has hardly been any word from the party leadership on what is transpiring in these states in the run-up to the assembly polls.
Silence speaks loud
The uncanny silence on the poll front is a reminder of how Congress has lost focus on smaller states has led to it handing over power to its opponents on a silver platter.
BJP and AAP are certainly sensing an opportunity here and have strategies in place to exploit Congress' misplaced priorities.
This is evident in Goa where aggressive campaigning by Aam Aadmi Party (AAP) has pulled in the popular support.
Ground reports suggest AAP is eating into Congress' vote share and its rallies bear the testimony of party's rising popularity in the state.
Unlike UP or Punjab, the party has not yet taken a call on whether it will have an alliance with like-minded parties forcing poll strategists to predict a third place to the Congress.
This push for allies in Congress' campaign in UP and Punjab could be attributed to poll strategist Prashant Kishor who has managed to create a buzz around those two states.
But, the absence of a similar strategy for the other smaller poll-bound states could see Congress getting further alienated in national politics.
Same story in Manipur
The narrative is similar in Manipur where BJP has made significant advances and had almost succeeded in destabilising the incumbent Congress government.
Struggling to keep its house in order, chances of the party returning to power look extremely bleak.
And, with the senior leadership solely focusing on the two big states, the outcome does not offer much hope for the grand old party.
"Forget about election campaign, we are not even sure how many of our legislators would continue to be with us," said a party functionary from the north-eastern state.
Another coup?
Having orchestrated a coup in Arunachal Pradesh, BJP is emulating a similar strategy in Manipur.
It plans to poach some of Congress' top leaders, as it did in Assam, to ensure a victory in yet another north-eastern state.
Under prevailing circumstances, the likelihood of the saffron party wresting control of Manipur does not seem so far-fetched and BJP's Hemanta Biswa Sarma has been given the charge to make it happen.
Isolate and lose
Even in Uttarakhand, the rigour displayed during the recent crisis has suddenly lost steam with the state unit forced to work in complete isolation.
Growing anti-incumbency and lack of attention have yet again put BJP in the reckoning which is silently exploiting this political paralysis in the state.
"We will start meeting Rahul Gandhi and other senior leaders after September. Right now we are on our own and in the process of constituting committees that will take the election campaign forward," said a Congress functionary from Uttarakhand.
This bias towards smaller states could have political ramifications for Congress which could see two of the party-ruled states slipping out of its grip.
If the party loses Uttarakhand and Manipur, it would be in power in only five states which should certainly be a cause for concern.
Edited by Jhinuk Sen
Also Read: Congress gets its act together in Punjab, starts off with constituency-specific issues
Also Read: Congress in crisis: Grand Old Party, same old problems
Also Read: The outsiders: Dikshit & Babbar get lukewarm response from UP Congress