Cong gears up to deal with Uttarakhand-like situation in Himachal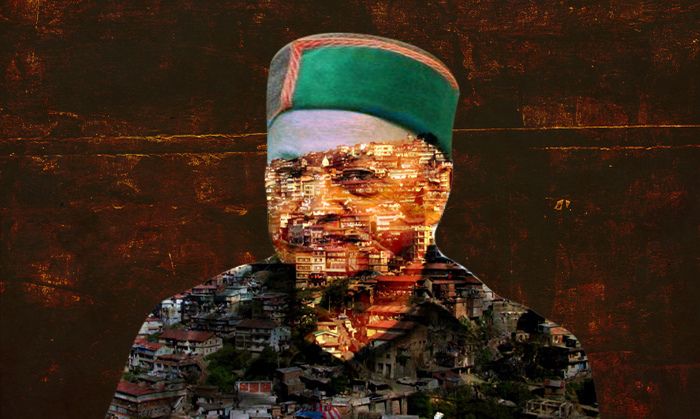 The repeat
There\'s speculation that there could soon be a repeat of this with the Virbhadra Singh govt in Himachal Pradesh
The preparations
The Congress is gearing up to face such an eventuality, and is backing Virbhadra to the hilt
Senior leaders who are seen as Virbhadra\'s rivals are also supporting him
More in the story
Strong ED case against Virbhadra - will it have any bearing on the future?
The CM\'s rivals, and how they are currently not in a position to upstage him
Amid speculation that the BJP-led Central government is allegedly making an attempt to destabilise the Congress government in Himachal Pradesh, the ruling party is rallying behind Chief Minister Virbhadra Singh, who otherwise stands beleaguered and cornered.
There is a strong feeling among Congressmen in the hill state that after Arunachal Pradesh and Uttarakhand, the Centre might orchestrate or assist an uprising against Virbhadra, who anyway has a wafer-thin majority in the state.
Also read - Cong crisis: Uttarakhand & Arunachal are symptoms. Rot begins at the top
Party leaders are currently waiting and watching the developments in Uttarakhand, and trying to gauge what the BJP is trying to do there.
The Congress has 36 MLAs in the 68-member Assembly, and also claims to have the support of four independents.
The ED case
Virbhadra recently received a setback when the Enforcement Directorate (ED) 'attached' a flat worth Rs 7.93 crore in New Delhi in a money-laundering case on 23 March. The flat reportedly belongs to Virbhadra's son Vikramaditya Singh.
Also read - CM Virbhadra Singh's property attached in money laundering case
The case against Virbhadra and his family members, including wife Pratibha, was registered in November 2015, under the Prevention of Money Laundering Act (PMLA), at ED's New Delhi office.
The case is reportedly an offshoot of another case registered by the CBI on 23 September in New Delhi, alleging that Virbhadra tried to legitimise an unaccounted income of Rs 6.03 crore by revising his income tax returns for three years between 2009 to 2012. He also allegedly invested more than Rs 5 crore in LIC policies through Anand Chauhan, a local LIC agent, who had also signed an MoU with Virbhadra to manage his orchard.
The 81-year-old Virbhadra's, as well as the Congress's, problems have got compounded amid media reports that the ED has enough evidence to arrest him.
Virbhadra has a wafer-thin majority: 36 Cong MLAs and four claimed independents in a 68-member house
Party standing by CM
Even in this scenario, party leaders in the state are still standing by Virbhadra. Observers say there is no chance of Congress MLAs or leaders who are otherwise opposed to Virbhadra going with the BJP, in a repeat of what has happened in Uttarakhand.
"The senior leaders opposed to him, and also the juniors, know that their political future lies with the Congress, and they will not do anything to jeopardise it. They would not want to play second fiddle by leaving the party. Virbhadra faces no threat to his government, until and unless he is arrested," said a senior mediaperson, who has been reporting on Himachal for the last 25 years.
Although he stands cornered in the ED case, Virbhadra has a political advantage as far as the Congress's internal politics is concerned - his rivals for the CM's chair are not a threat to him at present.
Sources point out that senior Congress leader Anand Sharma, who has often been seen as Virbhadra's replacement, has recently been sent back to the Rajya Sabha from the state (he begins his new term on 3 April 2016), and the party high command would not want any changes in its existing Rajya Sabha profile.
Although he stands cornered in the ED case, Virbhadra's rivals are not a threat to him at present
Another one of Virbhadra's rivals, Kaul Singh Thakur, is rallying behind him. Observers say he would not want to do anything that displeases the high command, as he is viewed as the second most senior leader in the state.
Congress legislator Asha Kumari, who had reportedly been among Virbhadra's strongest critics, is on the defensive following the Himachal Pradesh High Court suspending a one-year sentence awarded to her in a land grab case in an interim order.
A special court in Chamba, on 26 February, had sentenced Asha and six others in the case, registered on a complaint by one Kuldeep Singh, a resident of Chamba. It was alleged that Asha and others had forged revenue records, fabricated wills and tampered with revenue entries to grab a portion of forest land in their names in 1998.
The high command's view
There is a section of the Congress which feels that although the party is putting up a united front for the sake of survival, there is a strong sentiment that Virbhadra stands cornered.
"This is evident from the fact that party president Sonia Gandhi summoned him recently after denying him time a week ago. He was told to mend fences with his rivals. Virbhadra spent a few minutes with her at her 10 Janpath residence, and is learnt to have discussed the cases against him as well before leaving for Shimla," said a Congress leader.
Cong state in-charge Ambika Soni has called the state leadership to Delhi for a meeting on 2 April
The party's state in-charge, Ambika Soni, has again called the state leadership to Delhi, with the meeting expected to take place on 2 April.
"If the courts decide something, no one can interfere with that, but we stand united to counter the malafide intentions of the Centre for our survival. We cannot leave our leaders when the Centre is playing such games. The Centre has intentions to destabilise Congress-ruled states. The BJP feels that it can eventually increase its strength in the Rajya Sabha, which has been stalling its designs by such acts," the leader said.
Ministers in the state have expressed full solidarity and faith in the leadership of Virbhadra.
Urban development minister Sudhir Sharma said: "The Centre wants to destabilise Congress governments in different states. It wants to generate uncertainty not only among the political leadership, but also the bureaucracy to achieve its objectives. We will not allow them to succeed if they make such an attempt in Himachal Pradesh."
More in Catch - Why are ED and CBI hunting down Himachal CM Virbhadra Singh?
After Arunachal, Uttarakhand rebellions, Congress worries about Manipur, Himachal and Karnataka