BYPOLLS 2016: BJP-Cong locked in battle in Gujarat and Jharkhand
Catch Team
| Updated on: 10 February 2017, 1:49 IST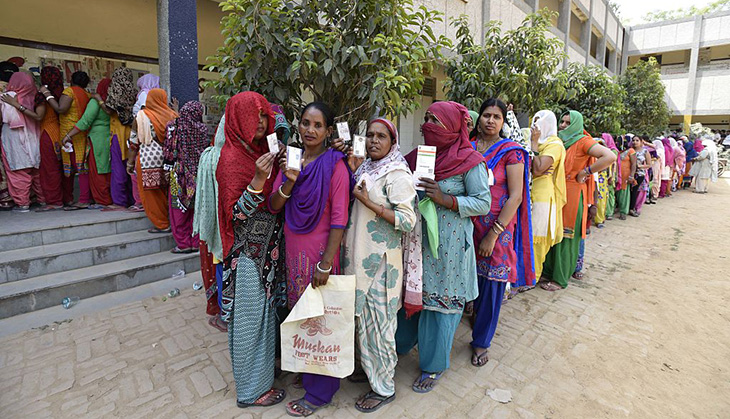 It was a day to smile for the BJP on Thursday, 19 May, as it won the Assam Assembly elections comfortably and also made gains in West Bengal and Kerala. For the Congress, meanwhile, it turned out to be another string of electoral reverses.
However, in the bypolls held concurrently, the two national parties were locked in a tough battle in the BJP-ruled states of Gujarat and Jharkhand.
Gujarat
Political pundits have predicted that the BJP could finally lose its bastion of Gujarat in 2017. The bypoll for the Talala constituency, however, hasn't conformed to that prediction.
The BJP's Govindbhai Vajrangbhai Parmar leading by over three thousand votes against Congress's Bhagvanbhai Danabhai Barad.
Jharkhand
In the Godda constituency, the ruling BJP's Amit Kumar Mandal is leading by a huge margin of 20,000 votes over Rashtriya Janata Dal's Sanjay Prasad Yadav. JMM's Sanjiv Marik Yadav is trailing in third place.
However, in the Panki constituency, Congress candidate Devendra Kumar Singh is leading with 25,342 votes, followed by the Jharkhand Mukti Morcha's Kushwaha Shashi Bhushan Mehta (16367) and Lal Suraj of the BJP, who has polled just 3,470 votes.
Uttar Pradesh
With Assembly elections due in the state early next year, bypolls in two constituencies have indicated a few trends.
In Bilari, BJP's Suresh Saini is trailing against Samajwadi Party's Mohd Faeem by a margin of about 6,000 votes.
In Jangipur, SP's Kismatiya leads with a comfortable margin of nearly 6,000 votes over BJP's Ramesh (44,653).
Telangana
In Telangana, the ruling Telangana Rashtra Samithi is maintaining the stranglehold it established in the 2014 Assembly elections. TRS candidate T Nageswara Rao leads with 72,340 votes in Palair, while Congress's Sucharitha Ramreddy (35,084) trails far behind.