BJP's presidential candidate Ram Nath Kovind: Here's all you need to know about the man in the news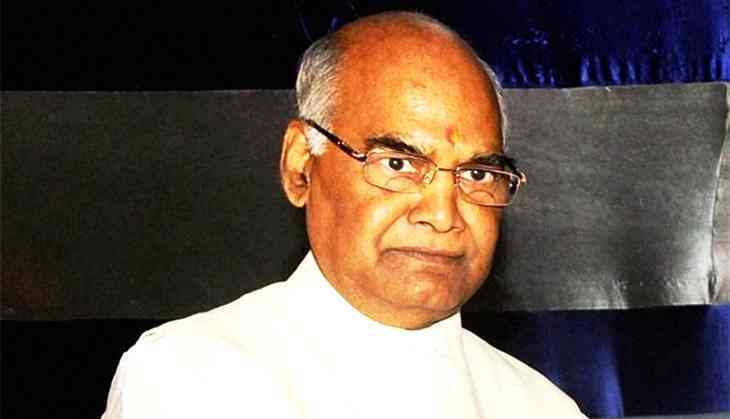 When he was appointed Governor of Bihar in 2015 the reaction in Patna was – Ram Nath Kovind who?
But clearly, back in the news again, Kovind is no stranger to this query. And the Bharatiya Janata Party (BJP) seems to be continuing with its streak of 'surprise' announcements.
Though not a complete stranger in Uttar Pradesh politics, Kovind's nomination as Bharatiya Janata Party's presidential candidate has evoked quite a surprise from politicians – particularly because of his low profile.
A similar question was asked in Uttar Pradesh when the BJP announced the name of Keshav Prasad Maurya as president of its Uttar Pradesh unit.
The element of surprise was also there when hardliner Adityanath Yogi was named as chief minister of Uttar Pradesh.
Kovind, a non-controversial figure, has been the BJP's Dalit face in UP for over a decade, having been the president of the party's Dalit Morcha from 1998-2002.
Yet the party did not consider projecting him as either a chief ministerial candidate or for the party president's post due to the upper castes' domination.
It was Rajnath Singh who used Kovind to counter Mayawati in Uttar Pradesh.
However, when compared with the Bahujan Samaj Party supremo, Kovind has never been an impactful leader. Being a Koli, with not much following among Chamars, he proved ineffective in countering Mayawati but his relations with the Union Home Minister are said to be strong.
Besides being a Dalit, Kovind's links with the Vishwa Hindu Parishad, seems to have worked in his favour.
His nomination is also in sync with the script which the BJP intends to follow in the 2019 Lok Sabha elections. With 80 seats up for grabs, the BJP is pressing ahead with its highly successful OBC-Dalit-upper caste formula.
The combination, in that order, helped the party make a near sweep of Lok Sabha seats in 2014. It went on to win 325 seats in the UP assembly making the Muslim vote in the state irrelevant.
So who IS Kovind?
Kovind, who was born in the Paraunkh village of Derapur tehsil of Kanpur Dehat in 1945, studied in the primary and secondary schools of Khanpur village of a neighbouring block. After doing his Intermediate from BNSD College, Kanpur, he did his BCom and LLB from the DAV College of the once famous industrial town.
Kovind then tried his luck at the IAS and succeeded in his third attempt but did not join the allied services for which he qualified.
Youngest of five brothers, Kovind's father Maikulal was a priest in the village temple.
Kovind comes from a very humble background. His house in Paraunkh village was a kachcha mud dwelling with thatched roof which has now been converted into a two-room pucca house.
Dhirendra, a 22-year-old resident of Paraunkh, addresses Kovind as baba (grandfather). His family and that of Ram Kovind have been close. The villagers, Dhirendra said, are happy that 'baba' has been nominated for President.
After being made Bihar Governor, Kovind had helped his ancestral village get a branch of the State Bank of India earlier this year. Earlier, the villagers had to go to either Jhinjhak, which is 15 km away, or Derapur, located 10 km from Paraunkh, for banking facilities.
He also got four tube-wells for the village.
Last time Ram Kovind visited his village was on 8 December 2016, on the death of his eldest brother Mohan Lal Kumar Kovind.
One of his brothers was an accountant in the irrigation department of Madhya Pradesh. His youngest brother owns a cloth shop in Jhinjhak.
Kovind's son, according to Dhirendra, retired from the Air Force, while his daughter, a housewife, is settled in Delhi.
The Delhi chapter
After moving to Delhi during the Emergency in 1975, Kovind got his first big break in 1977 when he was appointed private secretary to Prime Minister Morarji Desai.
During this stint, he came in contact with BJP leaders and the party decided to field him from the Ghatampur Lok Sabha seat in 1990. But he lost.
He then began practising at the Delhi High Court and the Supreme Court and became the Advocate on Record of the Supreme Court in 1978.
He was also the Central government's standing counsel in the Supreme Court.
Kovind has been a member of the Upper House of Parliament from Kanpur twice – 1993 and 1999 – and national spokesperson of the BJP. He was one spokesperson who was always reluctant to go to TV channels or face the cameras.
A BJP spokesperson, on condition of anonymity, said he that wouldn't like to comment on the party's choice since "he was sitting at a place where it wouldn't be wise to say anything."
A Congress spokesman said that it was for the party leadership to take a call on accepting the BJP candidate.
"Personally, I would say, why not Meira Kumar, who is a woman and a Dalit."
Edited by Jhinuk Sen